Hello Techies, as we know Ubuntu is a free and open-source operating system available as Desktop and Server edition. In terms of Desktop edition, It almost provides all utilities and software that an end user requires but there are still some windows software and games that can not be installed on Ubuntu system. Using PlayOnLinux we can easily install windows applications (.exe) and your favorite windows games on Ubuntu.
PlayOnLinux is front end GUI tool ,which uses wine in the backend. It is an open source tool, which doesn't require any windows license. In this post, we will learn how to install playonlinux on Ubuntu 20.04 LTS (focal fossa) and then we will try to install windows applications using this playonlinux.
Installation Steps of PlayonLinux on Ubuntu 20.04 LTS

There are two different ways through which we can install playonlinux. We will cover both the ways in this post, so let's deep dive into the steps.
Installing PlayonLinux via Command Line
PlayOnLinux packages are available in the default package repositories, so its installation via command line is straight forward. Open the terminal of your system, run the beneath apt commands to install PlayonLinux.
$ sudo apt update 
$ sudo apt install -y playonlinux
Output of above commands would look like below: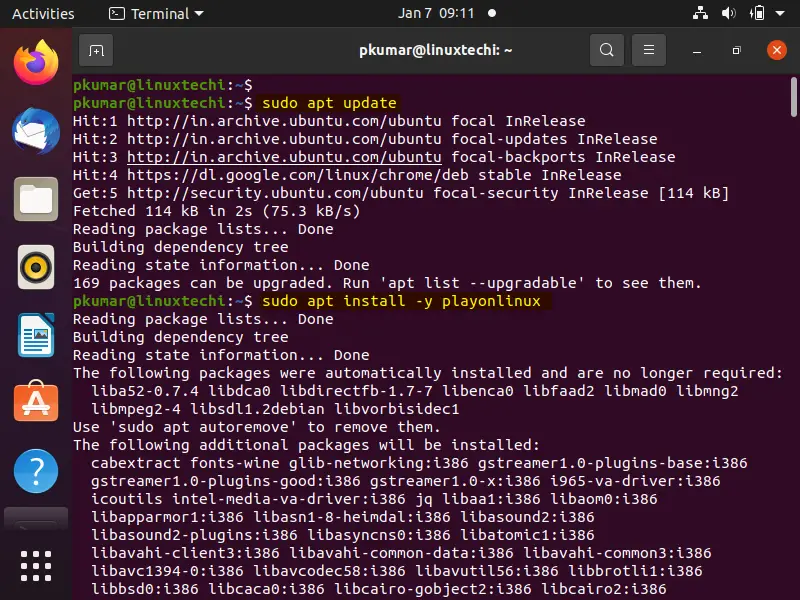 Installing PlayonLinux via Ubuntu Software Center
Access 'Ubuntu Software Center' from Application Menu,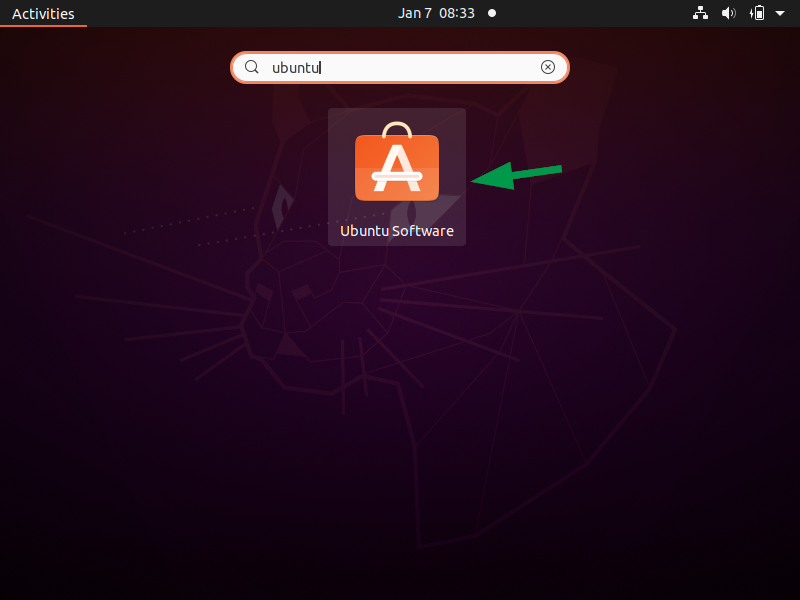 Click on its ICON and search 'playonlinux',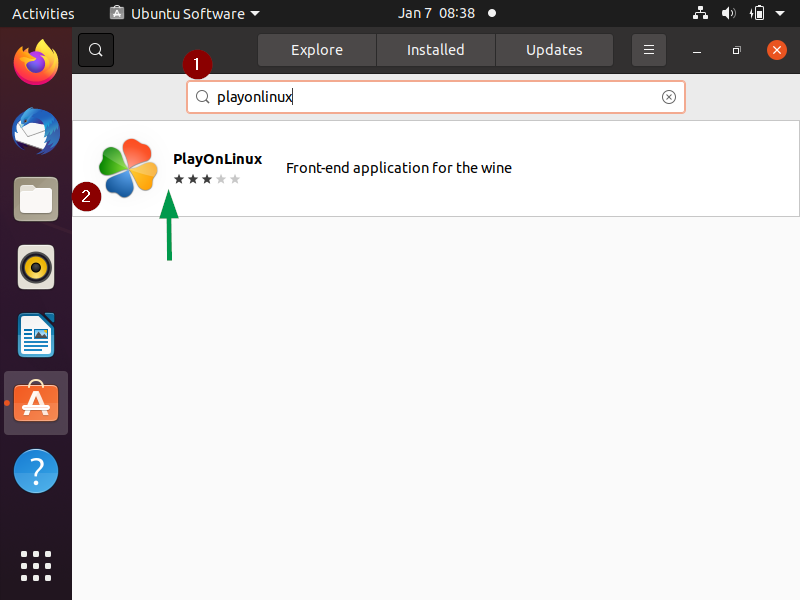 Click on 'PlayOnLinux' icon then we will get option for its installation,
Click on 'Install' to start the installation, it will prompt your user's password so enter the password to proceed with the installation.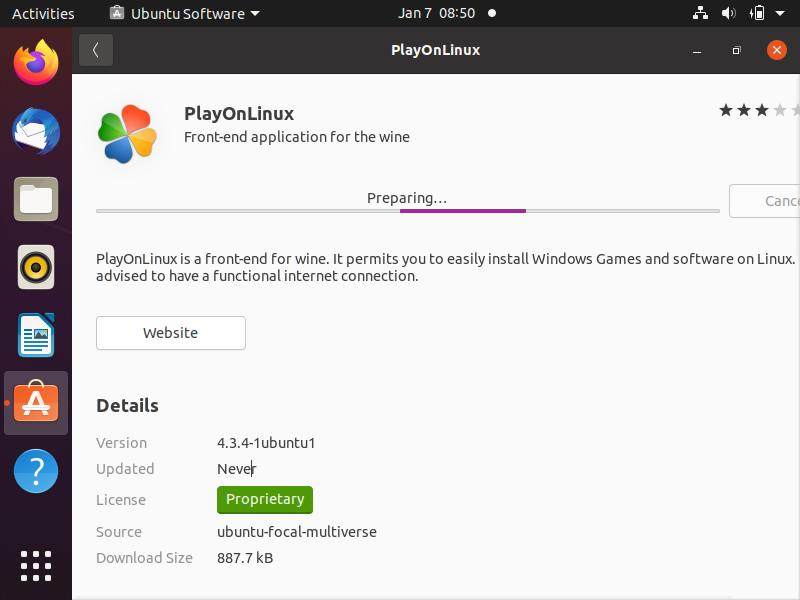 Once the installation is completed, we will get following window.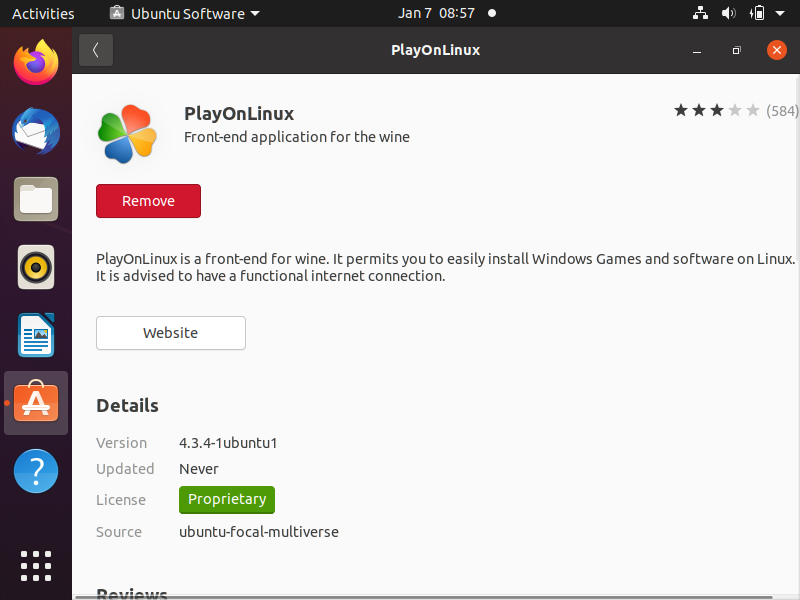 Now, close Ubuntu Software Center
Access PlayOnLinux
Search 'playonlinux' from application menu and then click on its icon,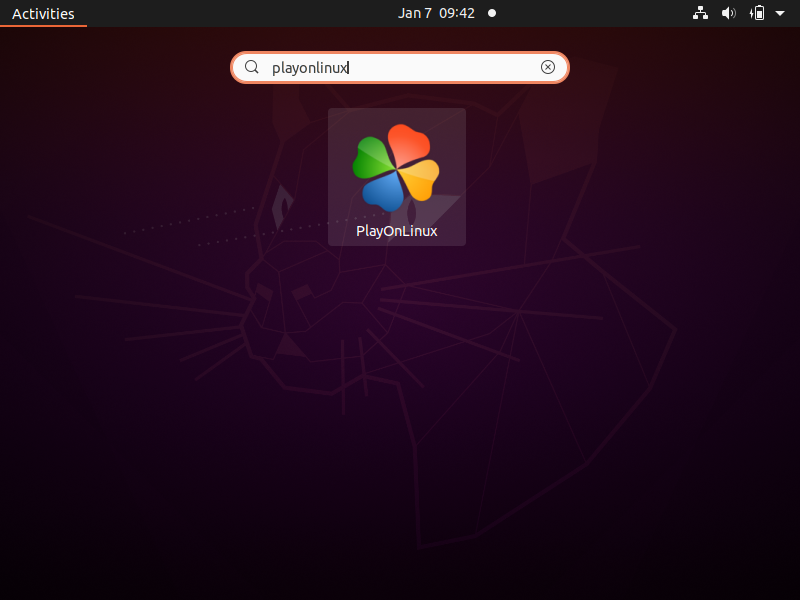 we will get the following PlayOnLinux dashboard,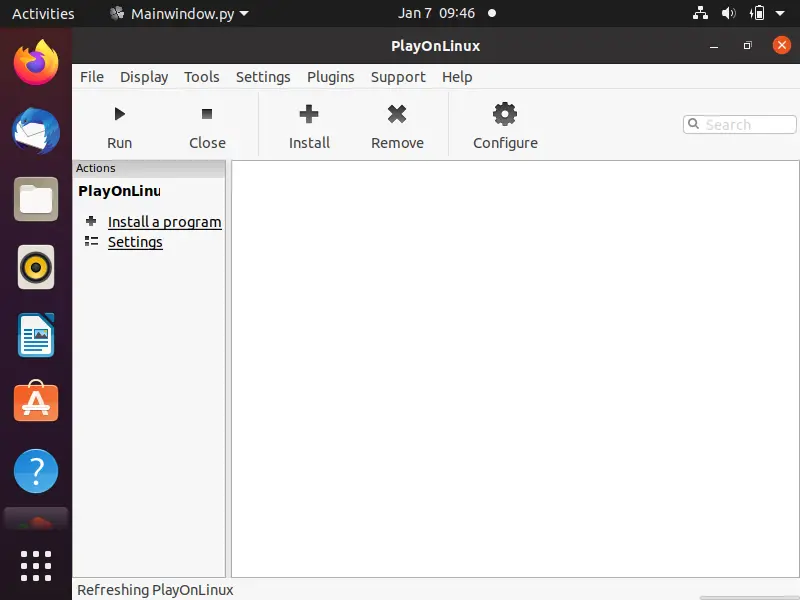 To Install a windows software, choose 'Install', it will show below window, so choose the category and then software that you want to install.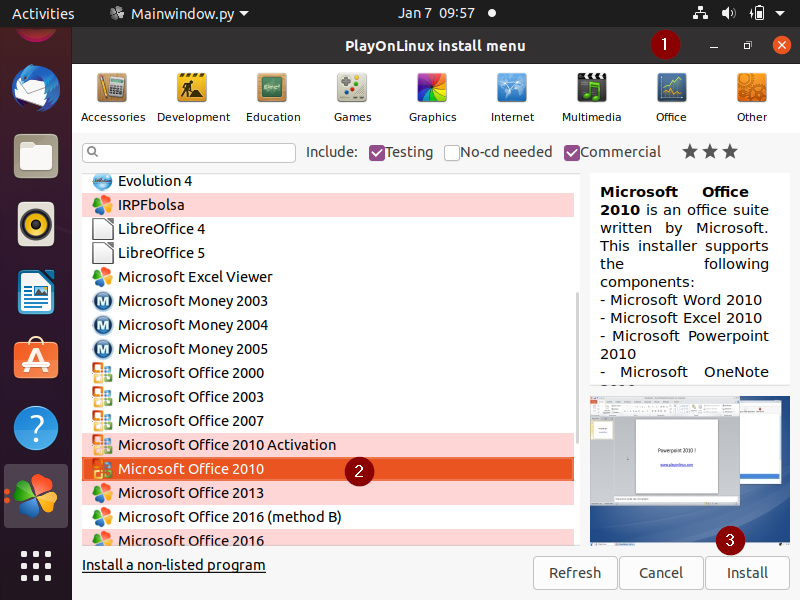 That's all from this post. I hope you have found it informative, please do share your feedback and queries.