OpenSUSE is the most widely used linux distribution. It is free / opensource which is suitable for laptops, desktops, netbooks, servers and multimedia center PCs at home or in small offices.
In this article we will discuss the installation steps of OpenSUSE 13.1 along with screenshots. Minimum System Requirements for SUSE linux are listed below :
Pentium* III 500 MHz or higher processor (Pentium 4 2.4 GHz or higher or any AMD64 or Intel* EM64T processor recommended)

512 MB physical RAM (1 GB recommended)

3 GB available disk space (more recommended)

800 x 600 display resolution (1024 x 768 or higher recommended)
Step:1 Download the Installation Media .
Depending upon your system architecture , download the ISO file and Burn it to DVD or USB device.
Download OpenSUSE 13.1 (32 bit or 64 bit)
Step:2 Boot the System with Bootable media(DVD or USB).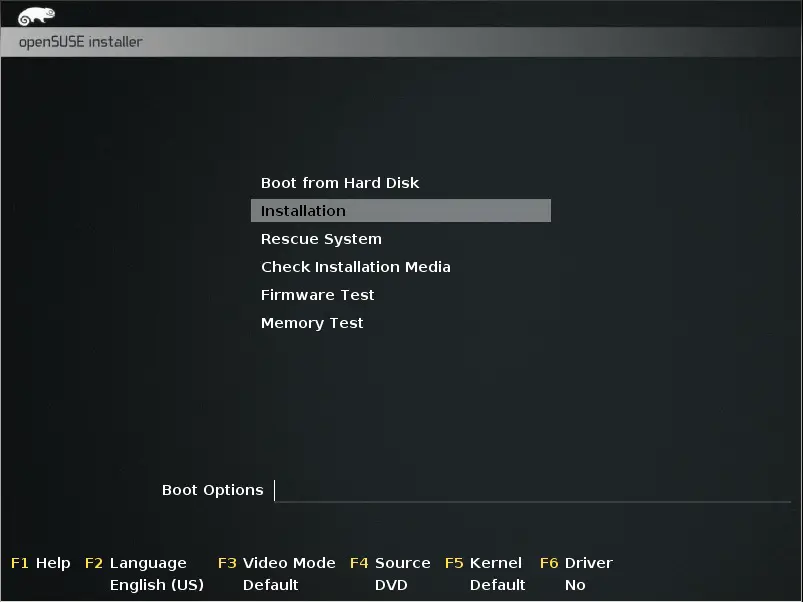 Select Installation Option and Press Enter.
Step:3 Select your respective language and the keyboard layout to be used during the installation.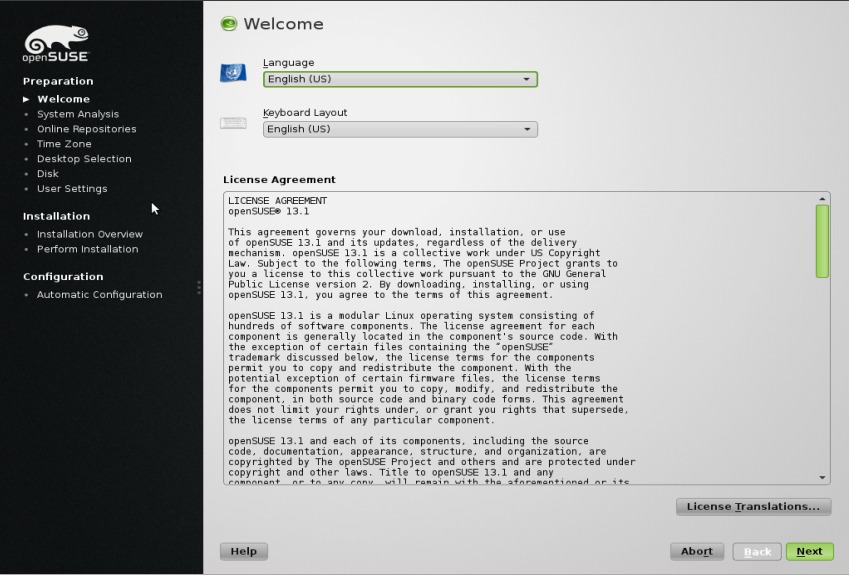 Click on Next.
Step:4 Select the Installation Mode.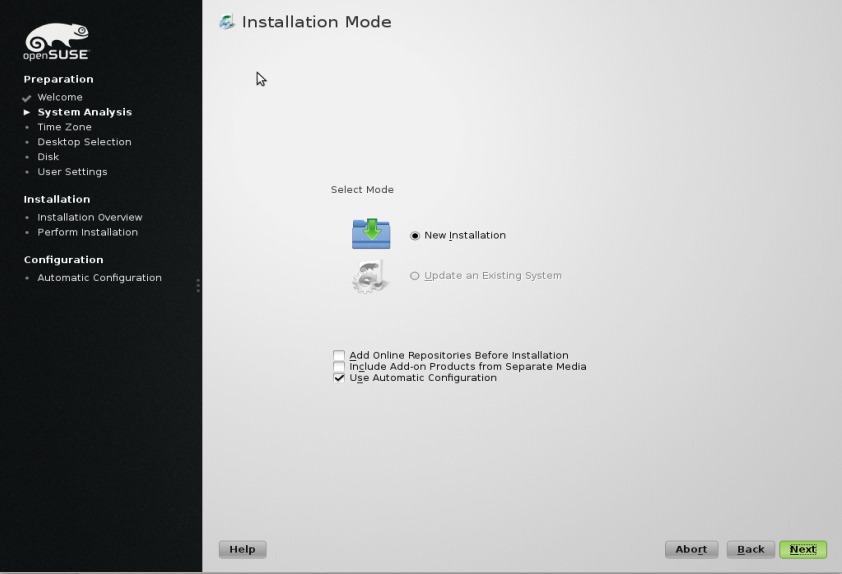 Click on Next
Step:5 Set Time Zone with respect to your region .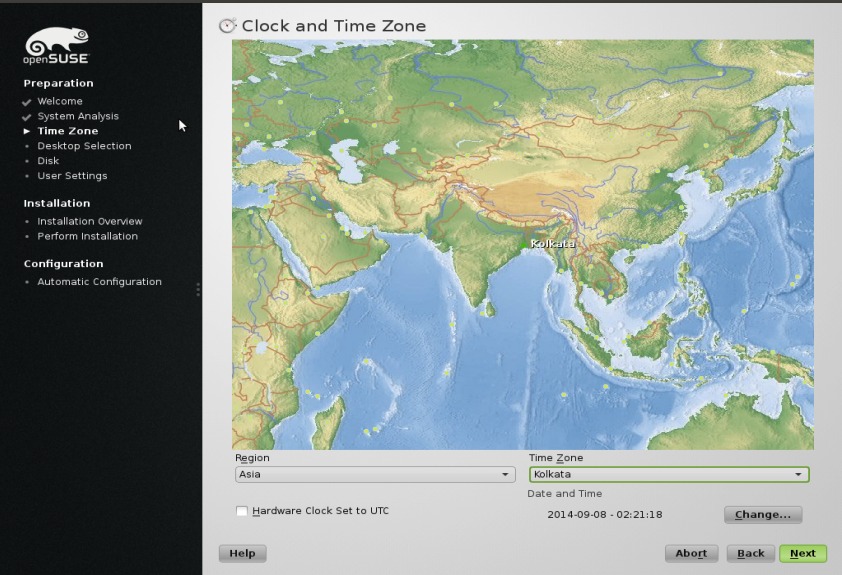 Click on Next.
Step:6 Desktop Selection (GNOME or KDE) . In my case i have choose GNOME Desktop.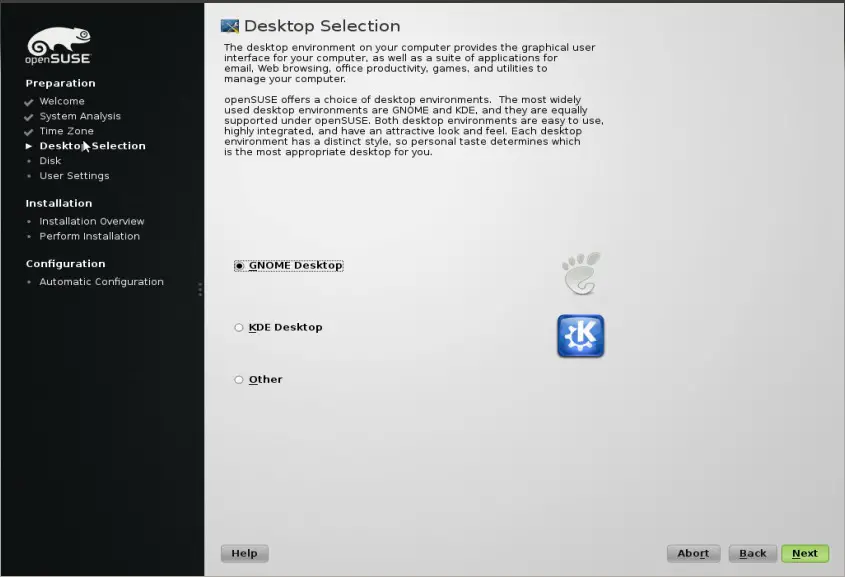 Click on Next.
Step:7 Define the Partition Table. We can use the system proposed partition table or we can configure customize partition table.

In My case i am using the system defined partition scheme along with LVM.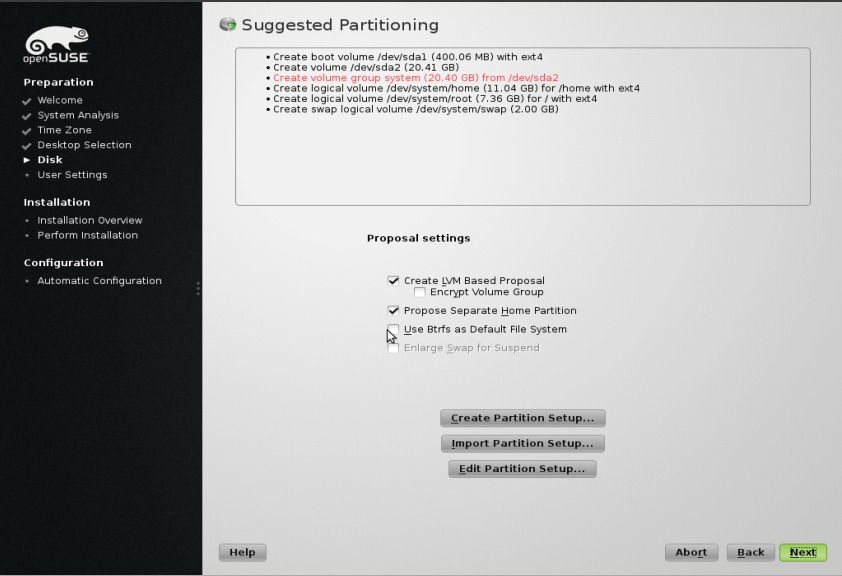 Click on Next.
Step:8 Create a User, Specify the User's Full Name and Password & Disable Automatic Login. If automatic login is enabled, then system boots straight to your desktop with no authentication at all and others users can easily access your data.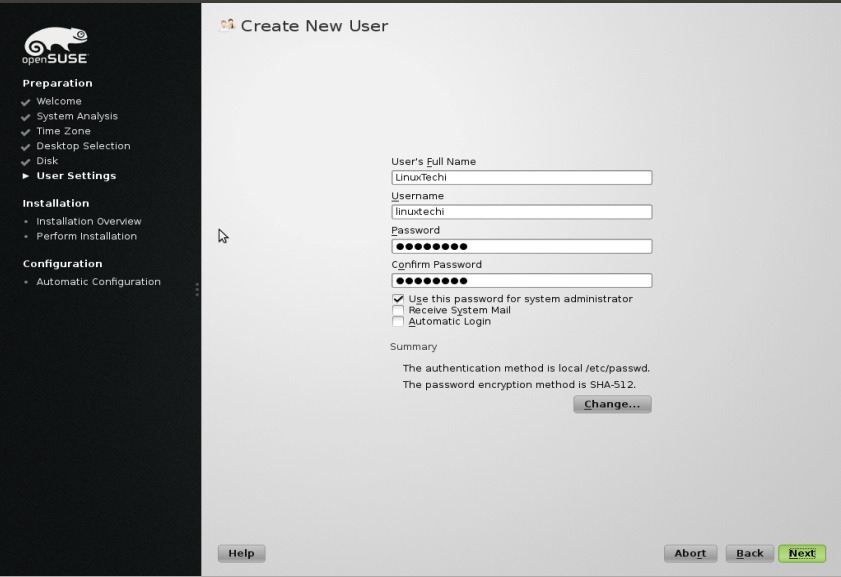 Click on Next
Step:9 Review installation Settings & Click on Install.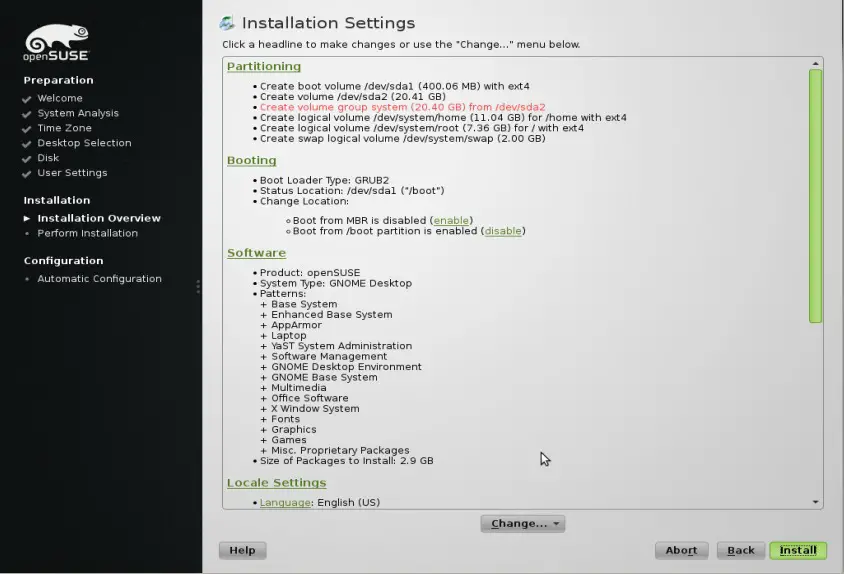 Confirm the installation by Clicking on install as shown below :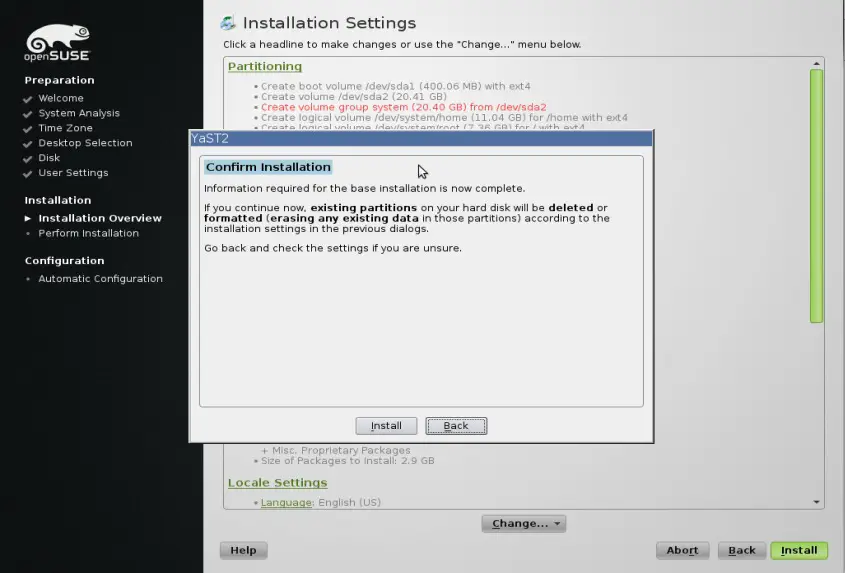 Step:10 Installation is in Progress

Installation takes between 15 and 30 minutes depending on the system performance and the selected software Packages.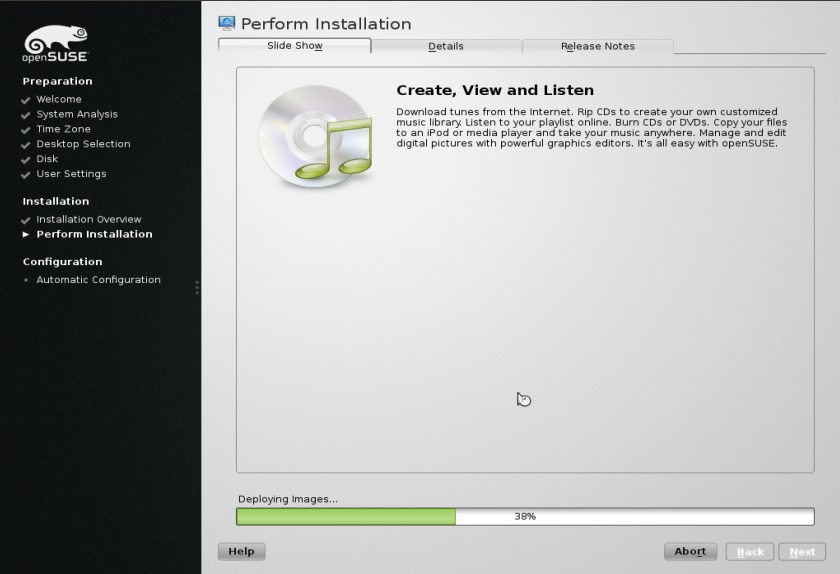 Step:11 When the installation is Completed, Reboot the machine & boot from Hard Disk option.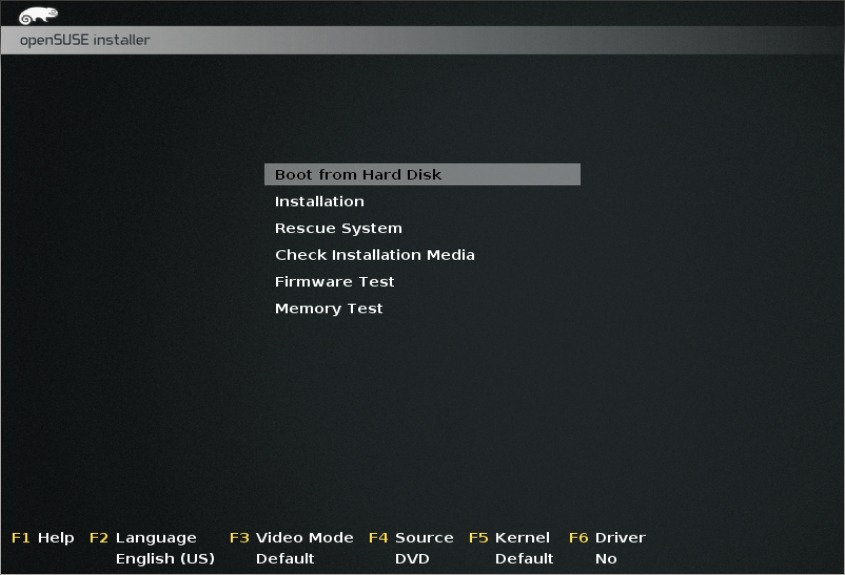 OpenSUSE will start the automatic system configuration which will configured network on your SUSE box and set up your hardware.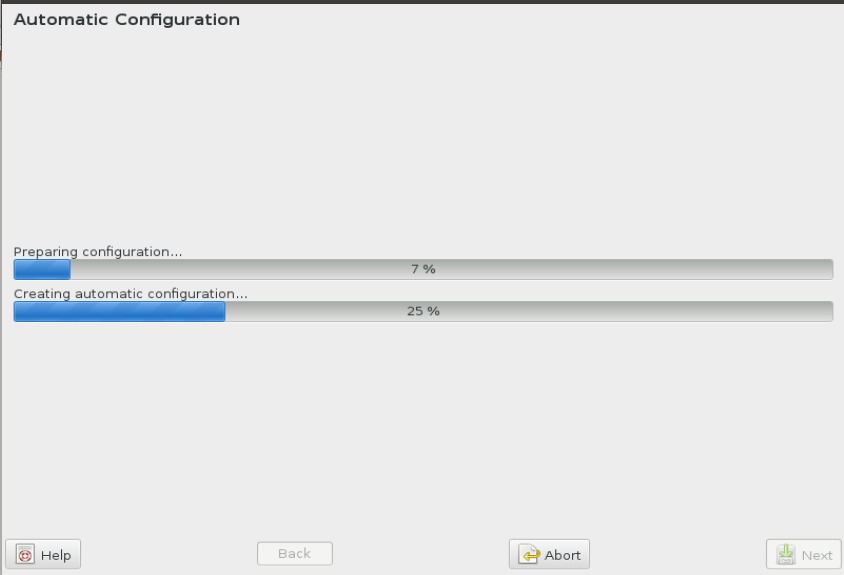 Step:12 After the completion of automatic configuration we will get the login Screen as shown below :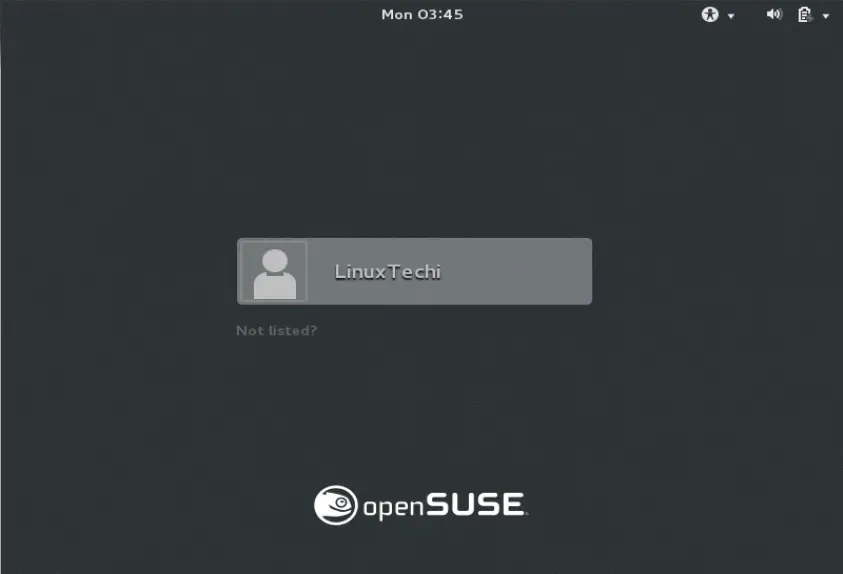 Screen After Login :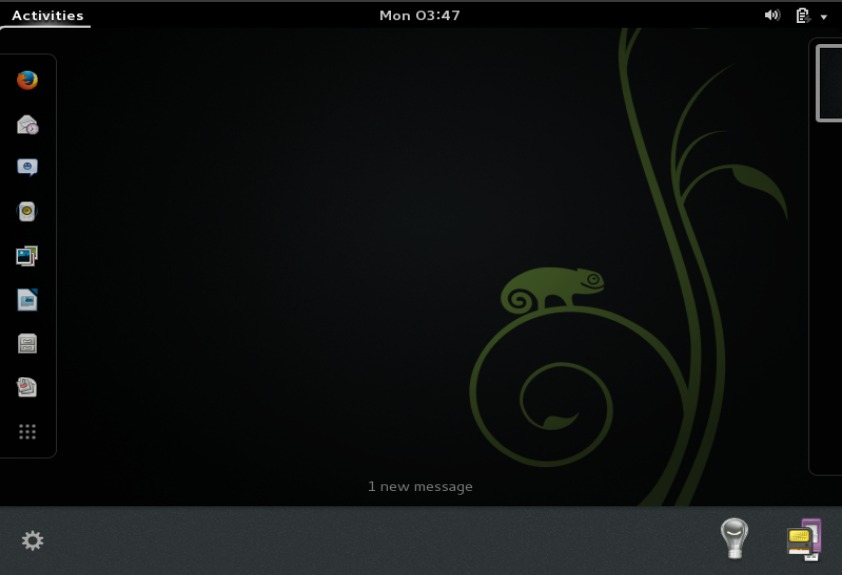 That's all, Installation is Completed , Enjoy OpenSUSE and have Fun !!!