Ubuntu 16.04 LTS code name 'Xenial Xerus' has been released recently on 21st April 2016. As this release is under LTS(Long Term Support) so its Desktop support will be for next 5 years and Server support will be for next 3 years. Some of new improved features of Ubuntu 16.04 LTS are listed below :
New Linux Kernel 4.4
Snap – New application Package format
Introduction of LXD – new Container hypervisor on Linux, In Ubuntu 16.04 LTS docker containers can run inside LXD.
Latest version of Openstack Mitaka included in this release.
Ubuntu 16.04 will support IBM Z and LinuxONE Servers
Python 3
PHP 7
Gnome Desktop 3.18
Chromium 48
LibreOffice 5.1
In this is article i will demonstrate how to install Desktop version of Ubuntu 16.04 LTS on your Laptop or Desktop.
Step:1 Download Ubuntu 16.04 LTS ISO file.
Download ISO file of Ubuntu 16.04 LTS from their official Web site.
http://www.ubuntu.com/download/desktop
Once the ISO file is downloaded, burn it into a USB pendrive or DVD and Boot your system with bootable USB Pen drive or DVD, below screen will appear which is shown in step 2
Step:2 Select 'Install Ubuntu' to start installation.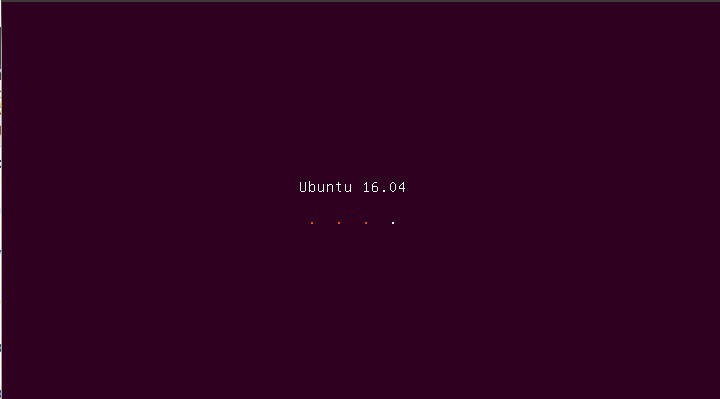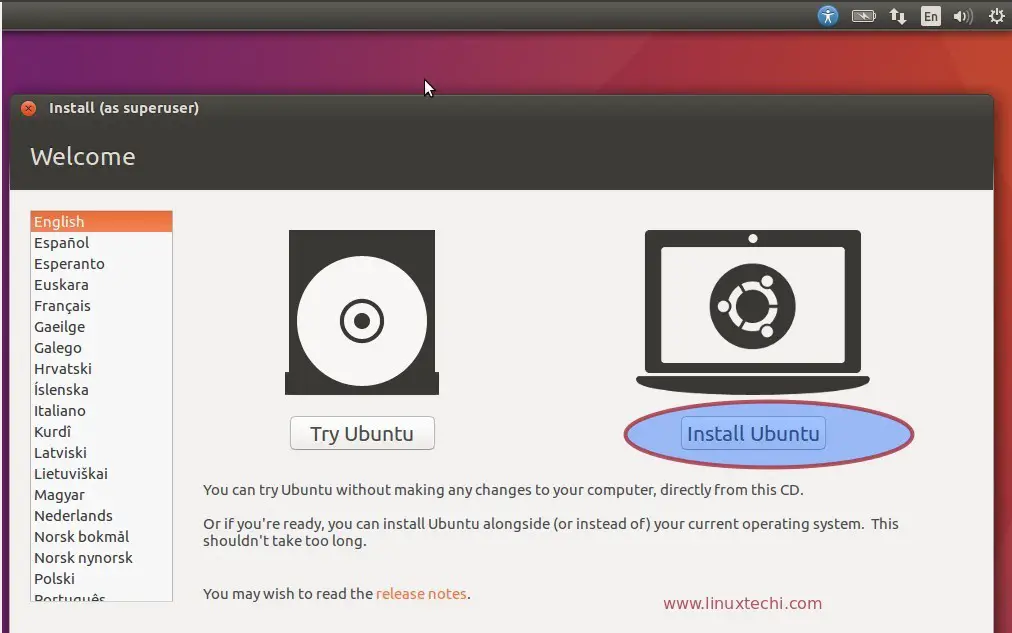 Step:3 Preparing to Install Ubuntu 16.06 LTS
In case your system is connected to the Internet and wants to install third party tools during installation, you can select both the options as shown in below snap otherwise leave the options uncheck.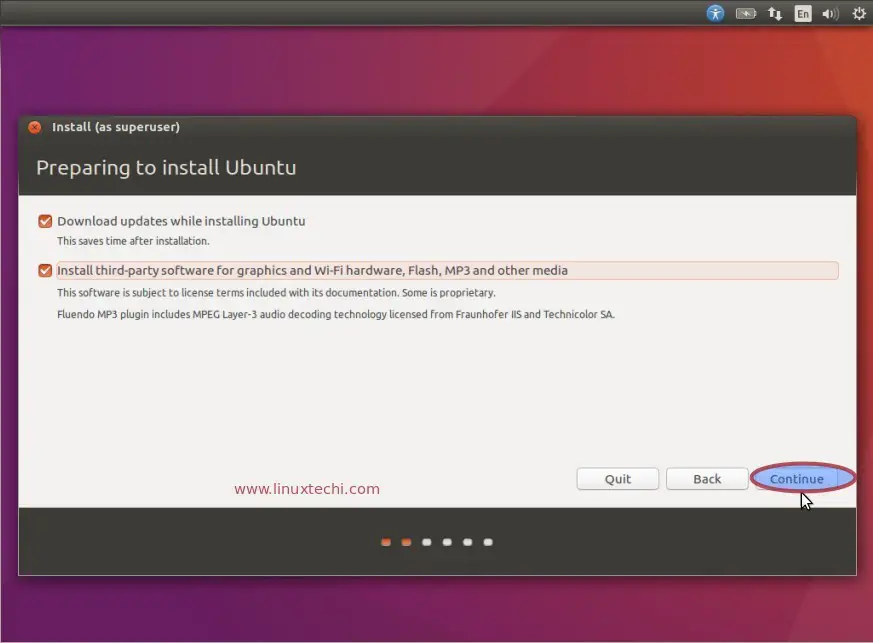 Click on Continue to proceed further.
Step:4 Choose 'something else' option to create customize partition scheme.
If you are planning to create your own customize partition table then select 'something else' option in the below screen and Click on Continue.
In case you Select the first option 'erase disk and install ubuntu', it will delete all data on disk and will install Ubuntu with the default partition scheme.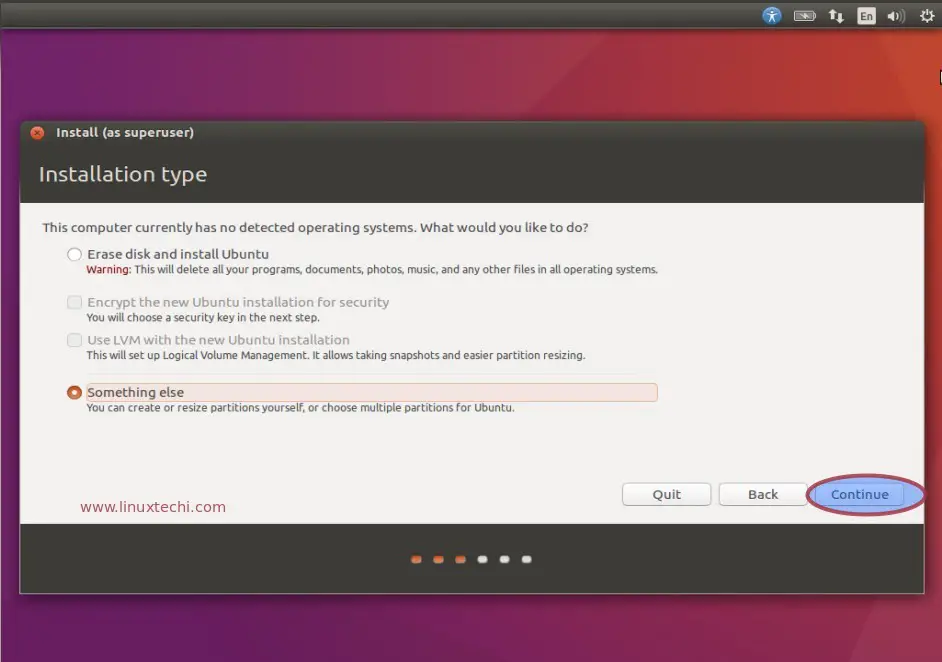 Click on New Partition Table.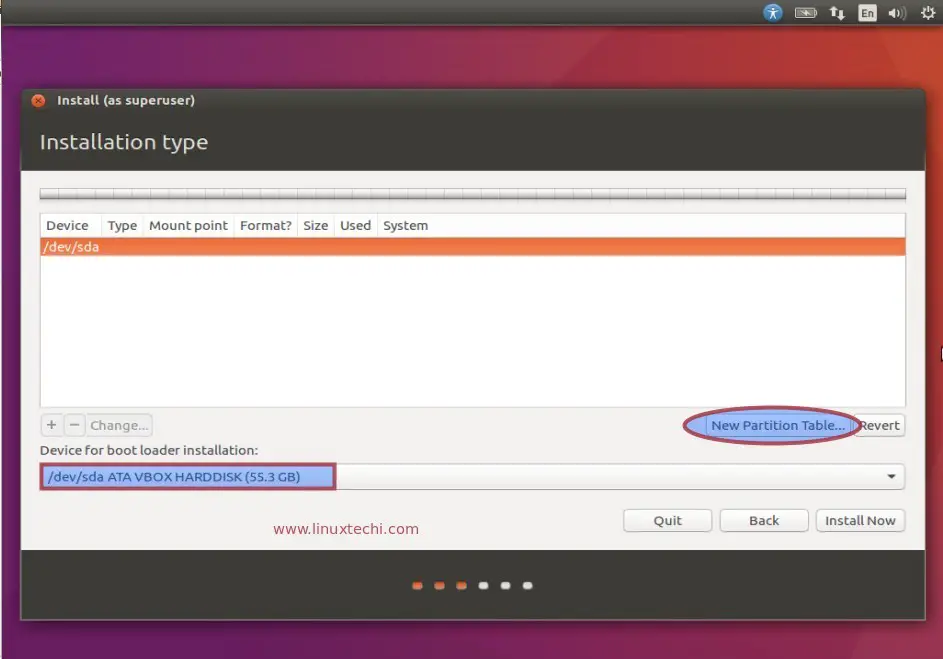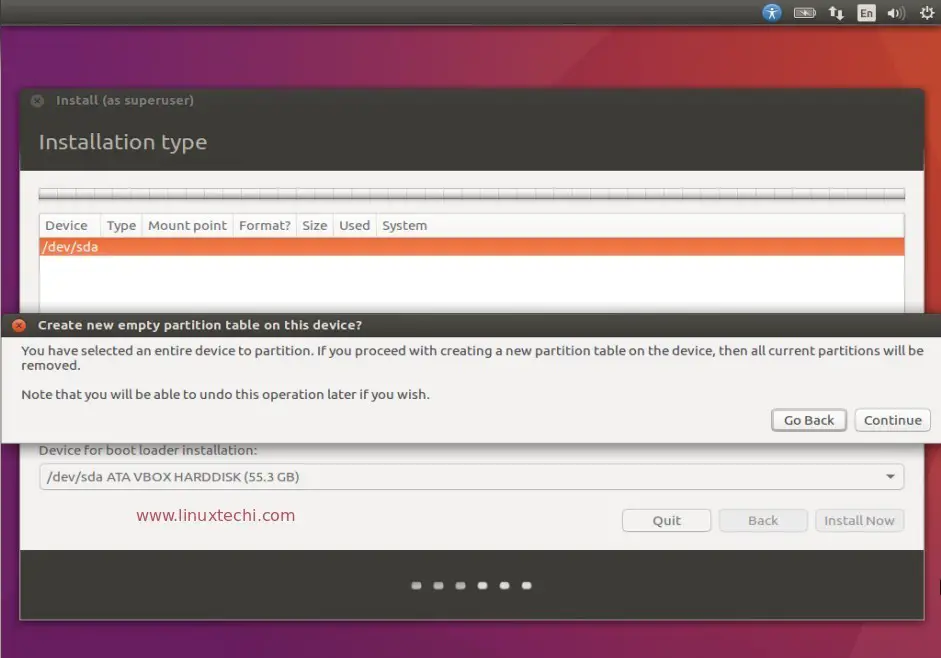 Click on Continue.
In the below Screen Select the Disk, click on '+' option to create partition.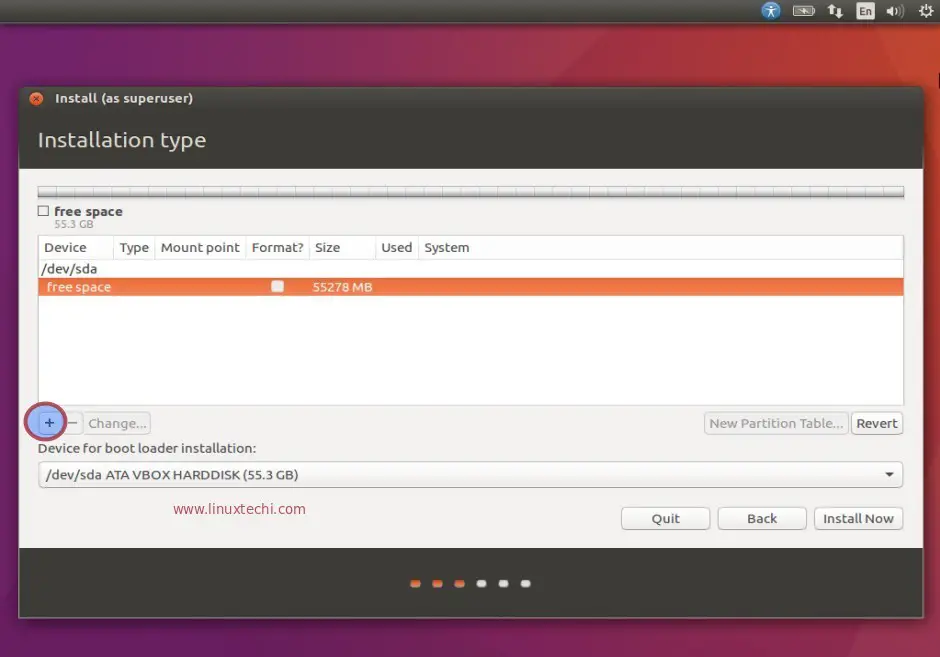 Specify the mount point as /boot and File system type as ext4 and partition size as 500 MB.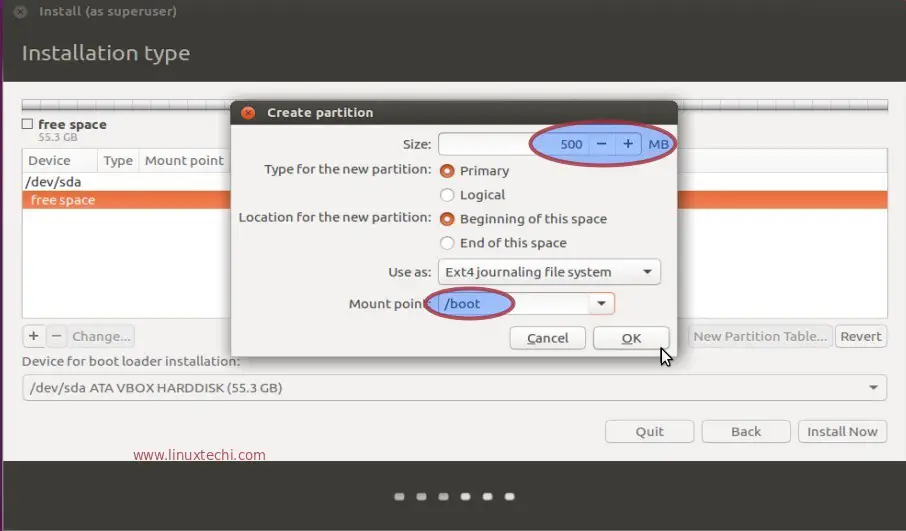 Similarly create /var and /home partitions as per your available disk.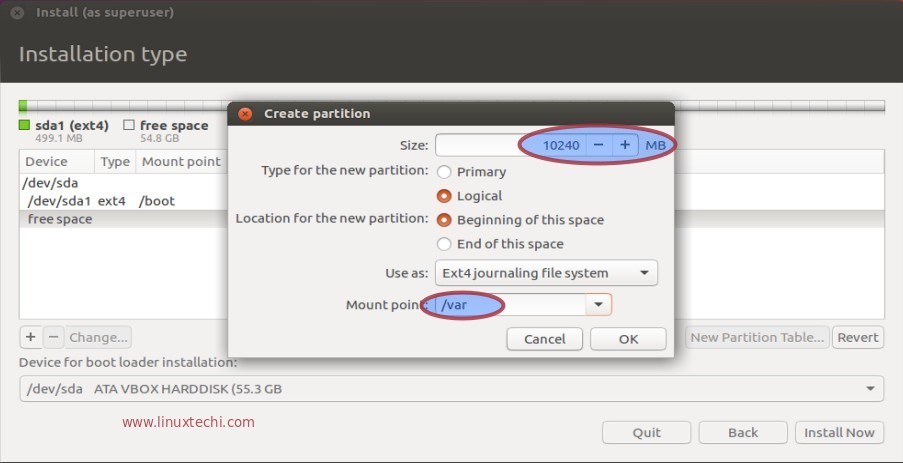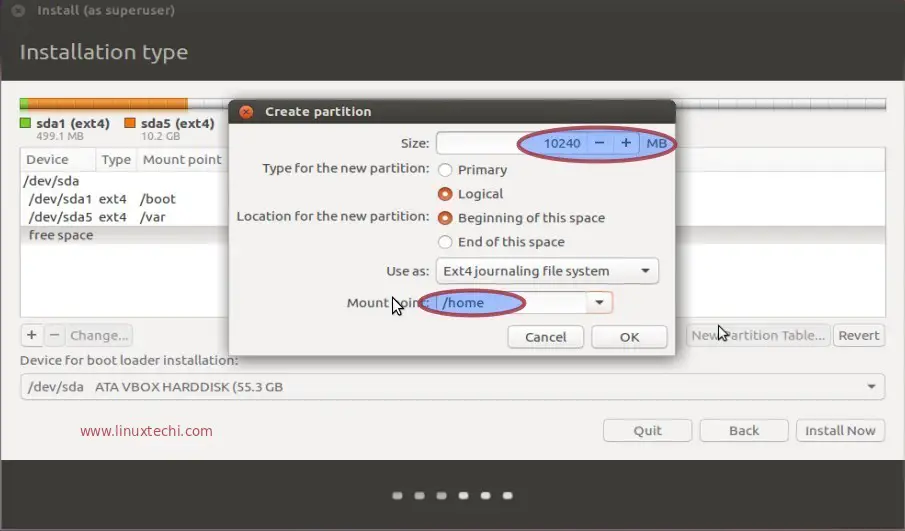 Create a Swap partition and size of swap should be double of your RAM, in my case RAM size is 2 GB so swap size should be 4 GB.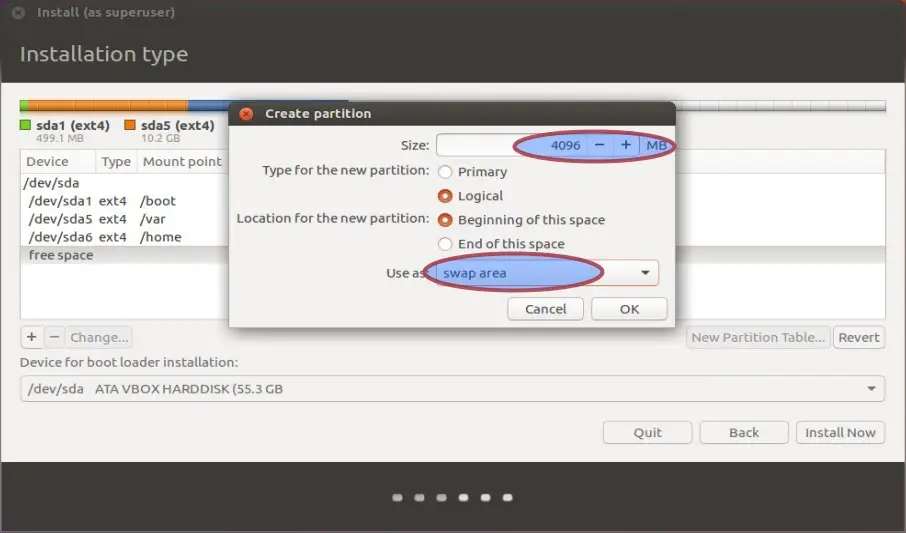 In the last create '/' partition on remaining size and file system type should be ext4.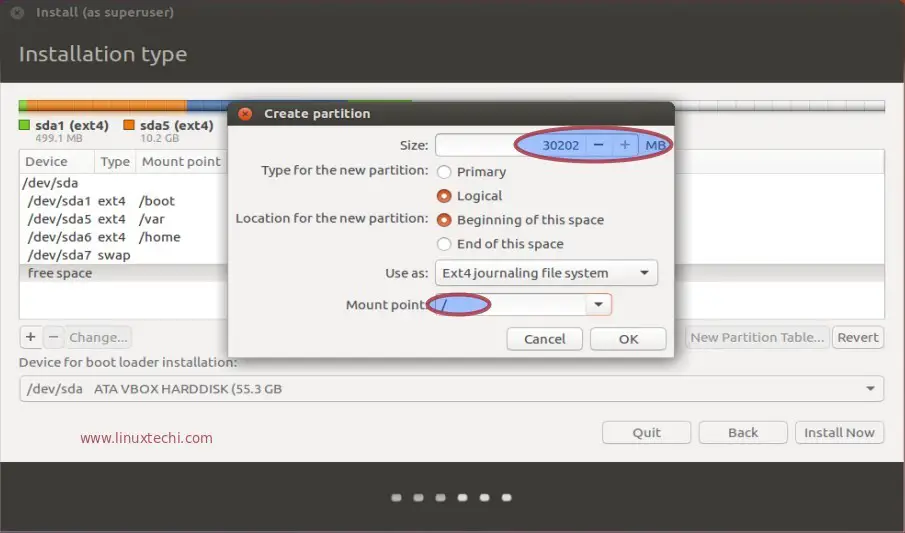 Once you are done with partition table click on 'Install Now'. It will show the below screen, click on Continue to Proceed.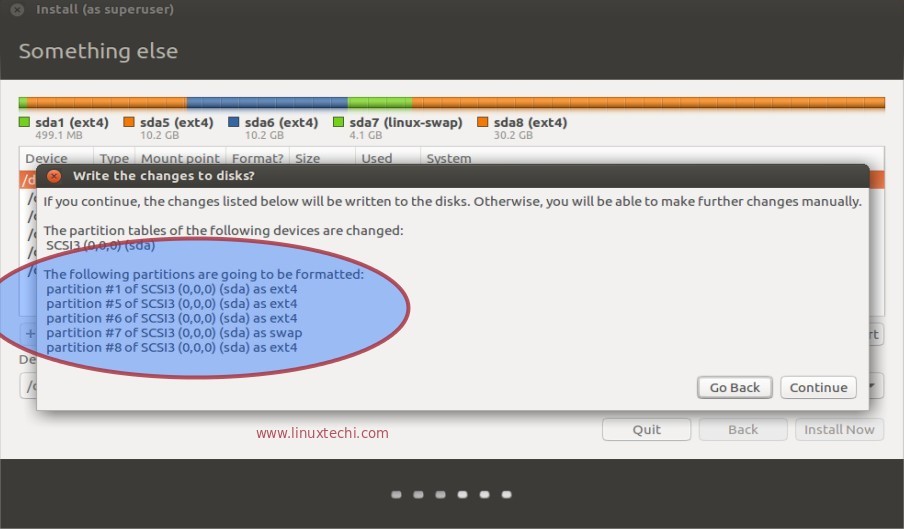 Step:5 Specify the Time Zone as per your location.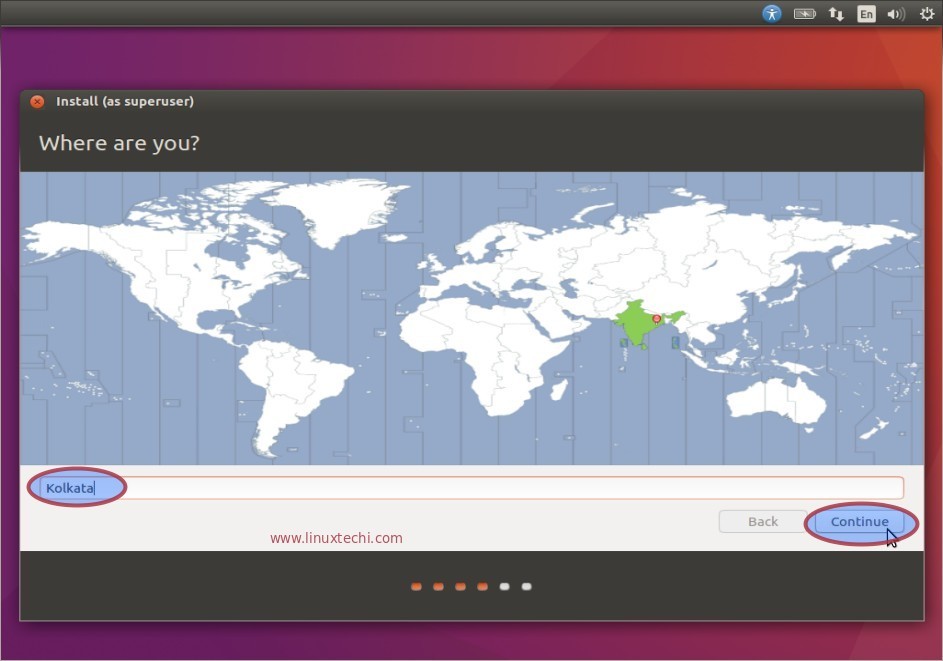 Click on Continue.
Step:6 Select the Keyboard Layout as per your setup.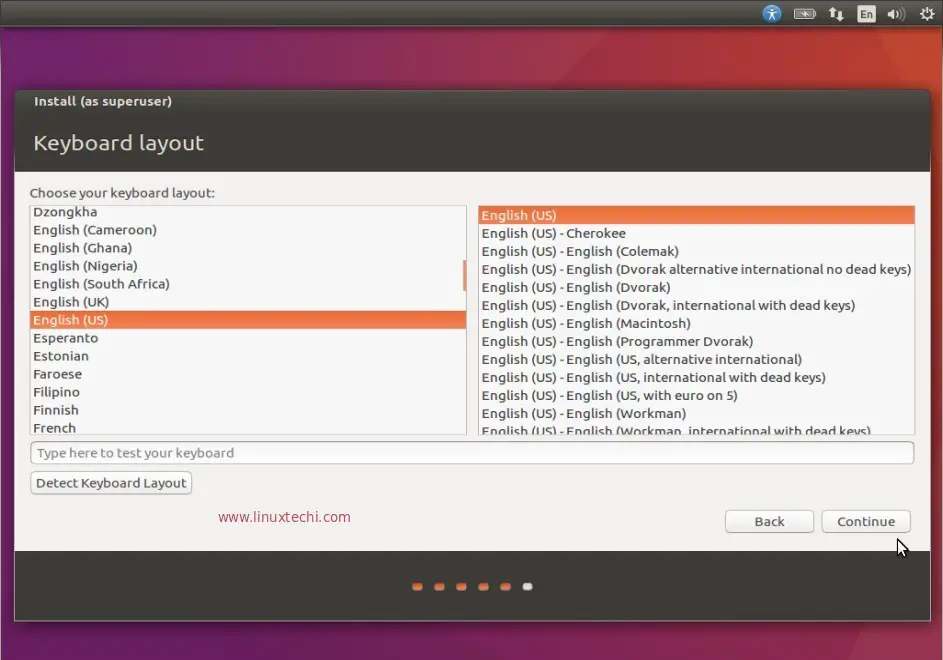 Step:7 Specify the Hostname, User name and its password.
In this step specify the hostname for your system, user name and its password. We will using this user to login to the system after the installation.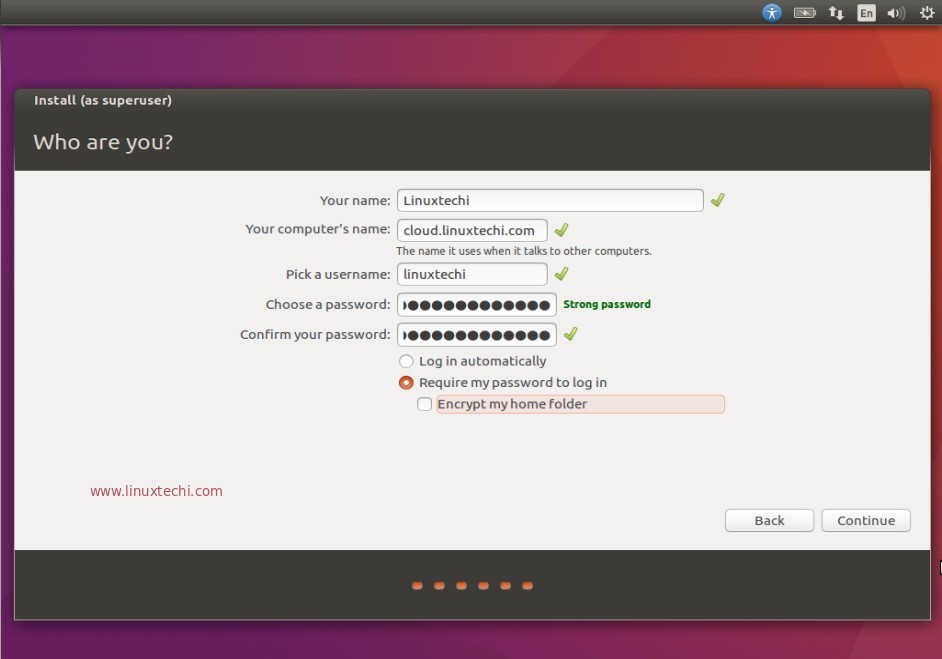 Click on Continue to start the installation
Step:8 Installation is in Progress.
As we can see below that installation is progress, once the installation is completed we will get the message to reboot the system.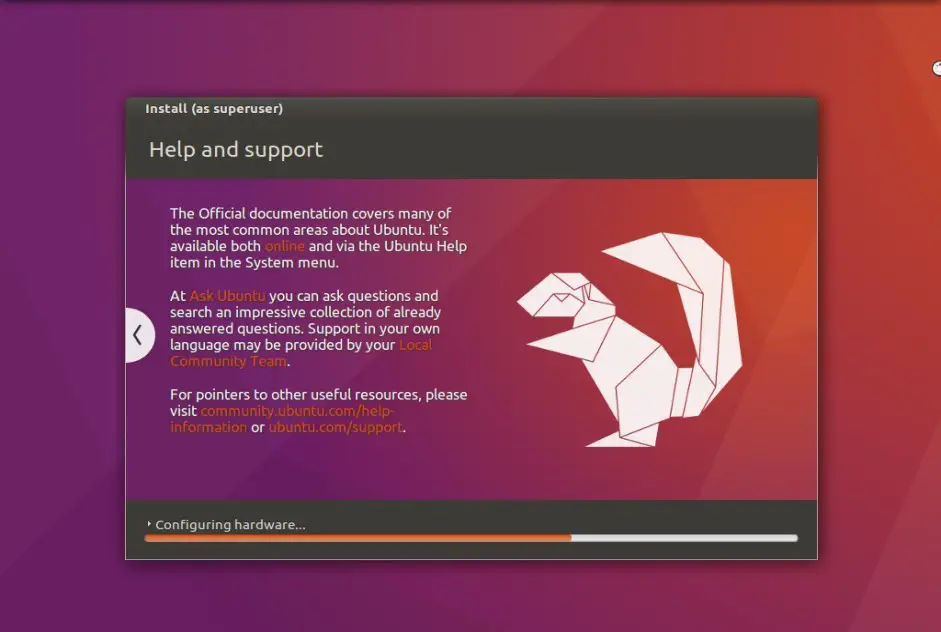 To Reboot the system click on 'Restart Now'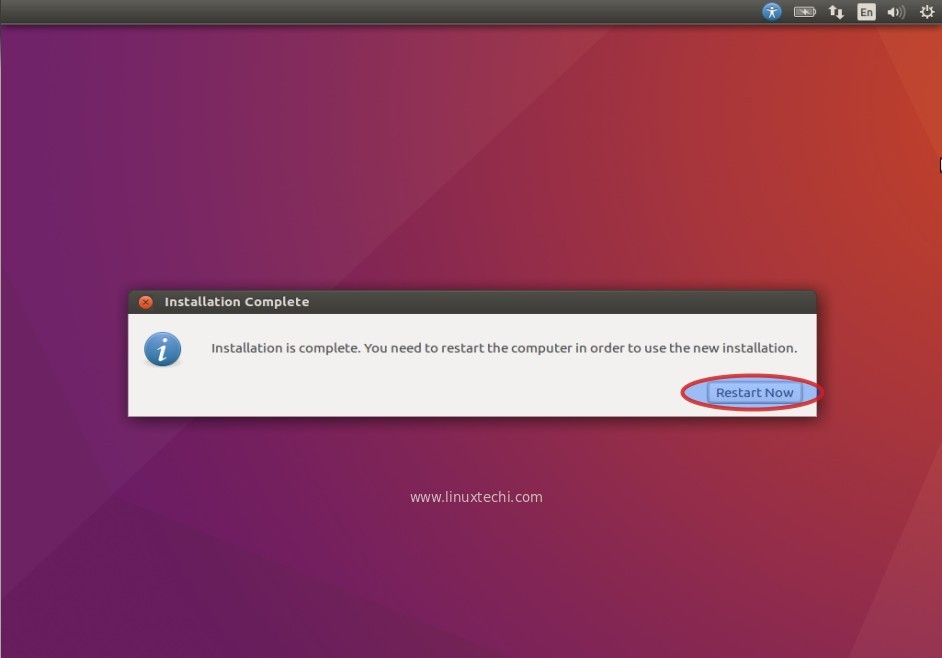 Step:9 Now login to the system with User that we created during installation.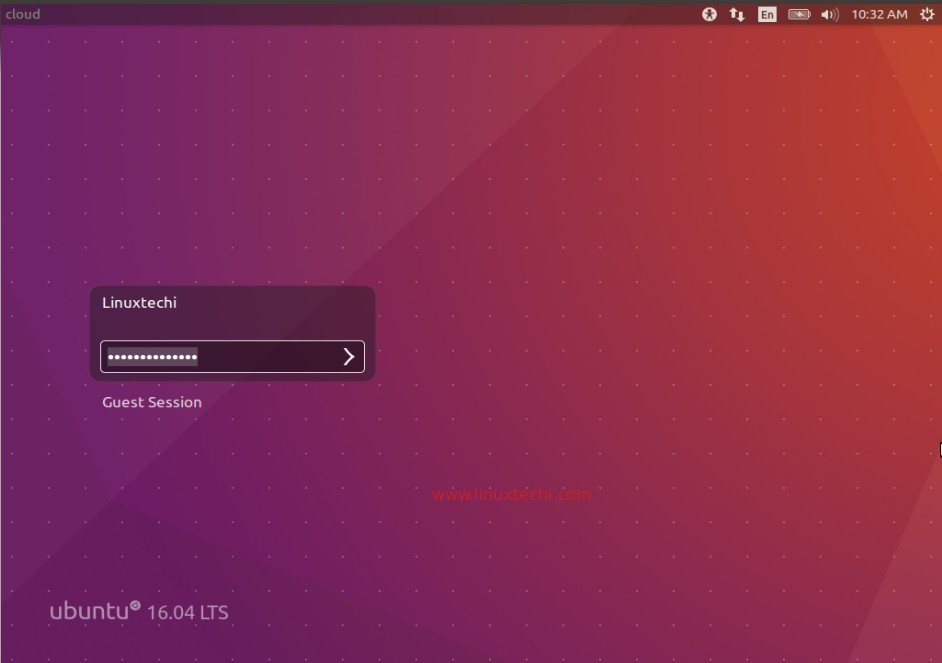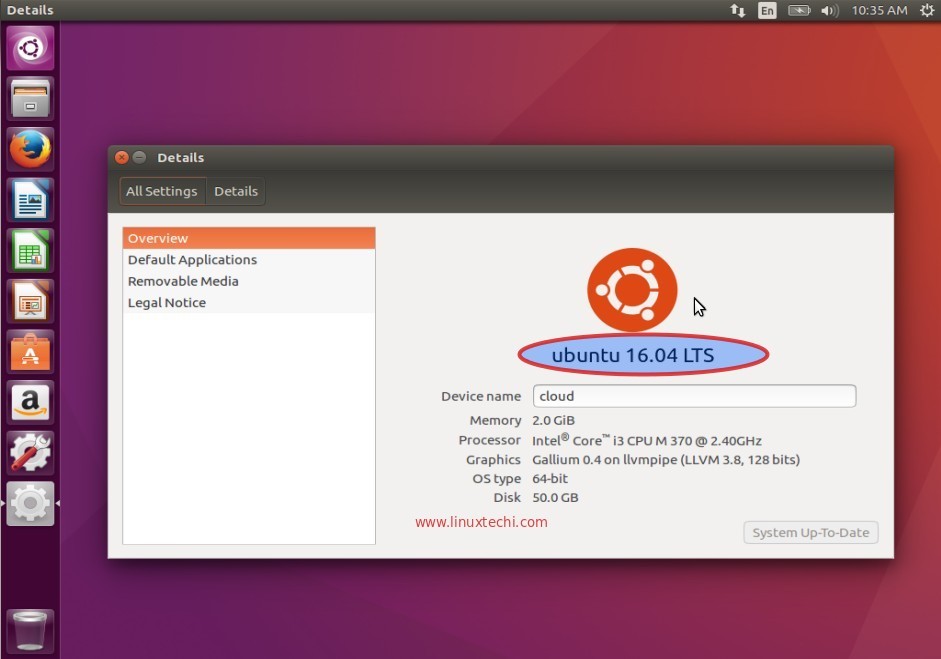 Installation of Ubuntu 16.04 LTS is completed, explore it now and have fun 🙂