OpenSUSE Leap 42.1 has been released on 4th Nov 2015. It is build from source code of SLE (SUSE Linux Enterprise) and can be installed only on 64-bit Machine. Before this release there was no free enterprise distribution of SLE but after this release we can assume that Leap 42.1 is upstream project of SLE 12 SP1
Now we can consider that Leap is to SUSE What CentOS to Redhat & Ubuntu to Canonical. As per the OpenSUSE community this release can be used for production servers. In this article we will demonstrate the installation steps of OpenSUSE Leap 42.1.
Step:1 Download the OpenSUSE Leap 42.1 ISO file.
Download the ISO file from below mentioned openSUSE portal.
http://download.opensuse.org/distribution/leap/42.1/iso/openSUSE-Leap-42.1-DVD-x86_64.iso
Burn the ISO file into an DVD or USB flash drive and boot your system with bootable DVD or USB.
Step:2 Following Screen will appear while booting System with Bootable DVD or USB.
Select Installation option & press enter.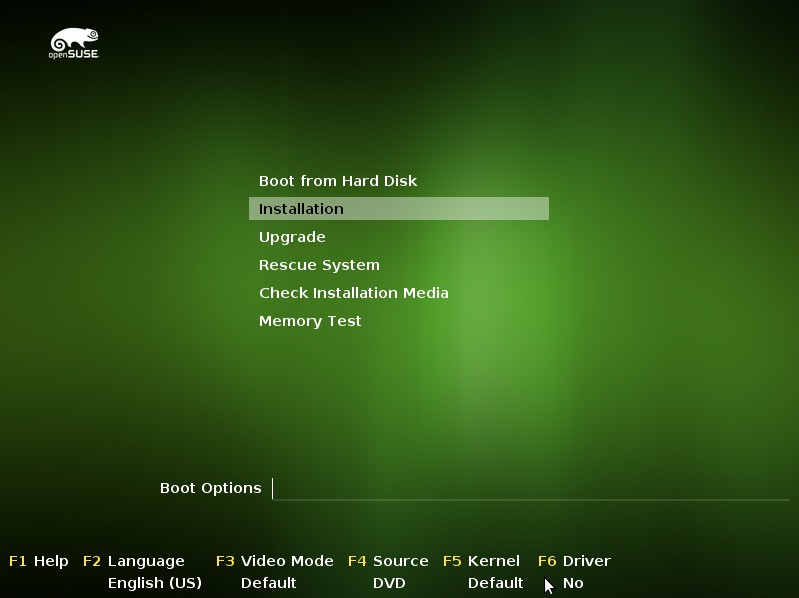 Step:3 Select Language, Keyboard layout & accept license agreement.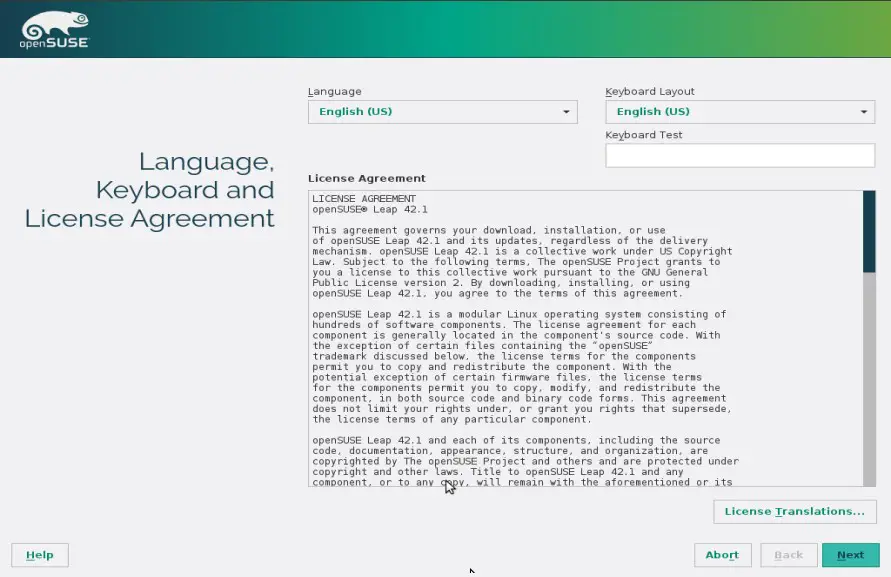 Click on Next…
Step:4 Installation Options.
In this step we can add additional online repositories & separate media.
In my case i am not going to enable these two option.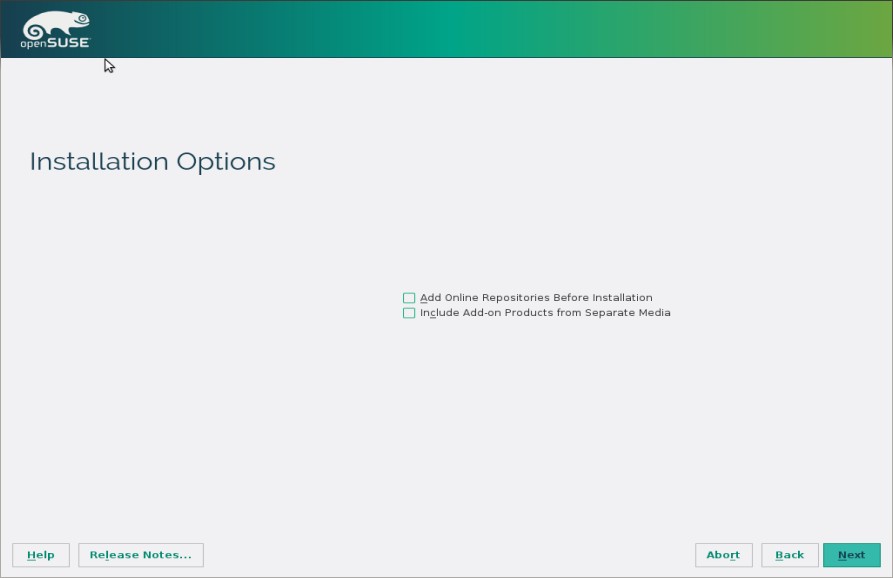 Click on Next…
Step:5 Define the Partition Scheme
By Default installer will created the default partition scheme as per available hard disk. We can also create our customize partition table.
To Create Customize partition table select "Custom Partition Setup".
To Edit suggested proposal like file system and partitions, Select "Edit Proposal Settings"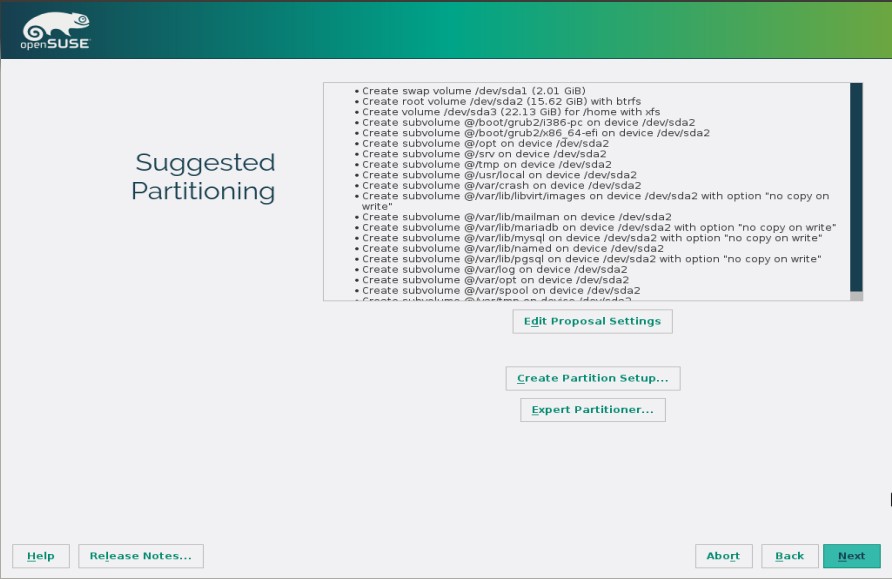 In my case i will create custom partition scheme for 40 GB hard disk.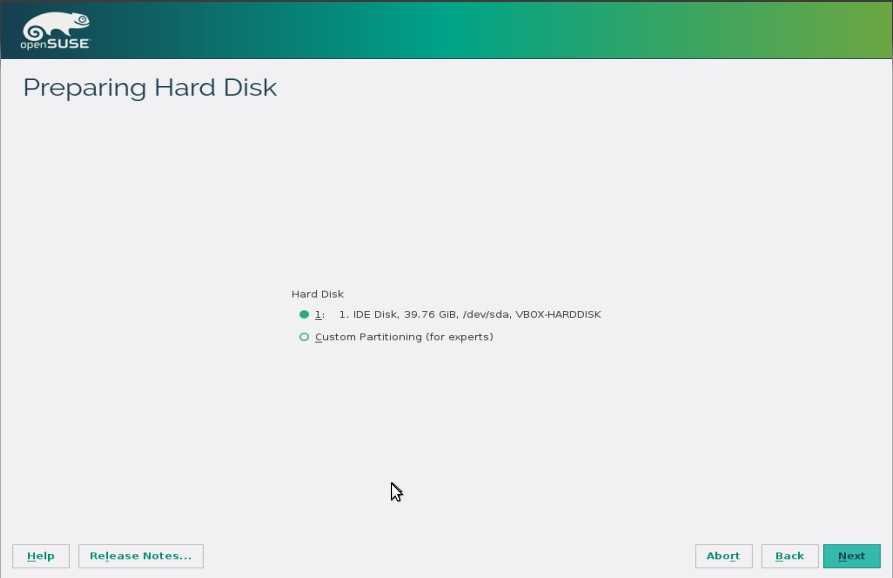 Select the disk and Click on Next..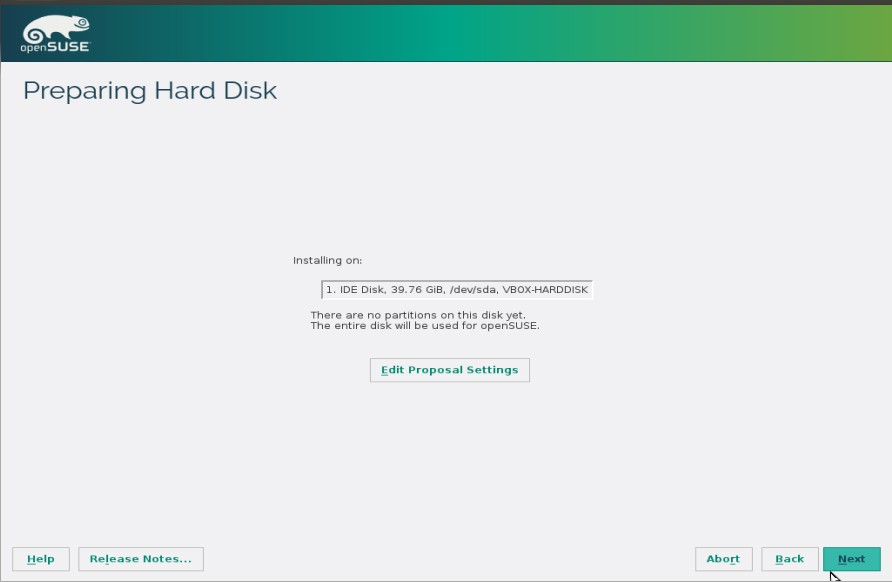 Click on Edit Proposal Settings.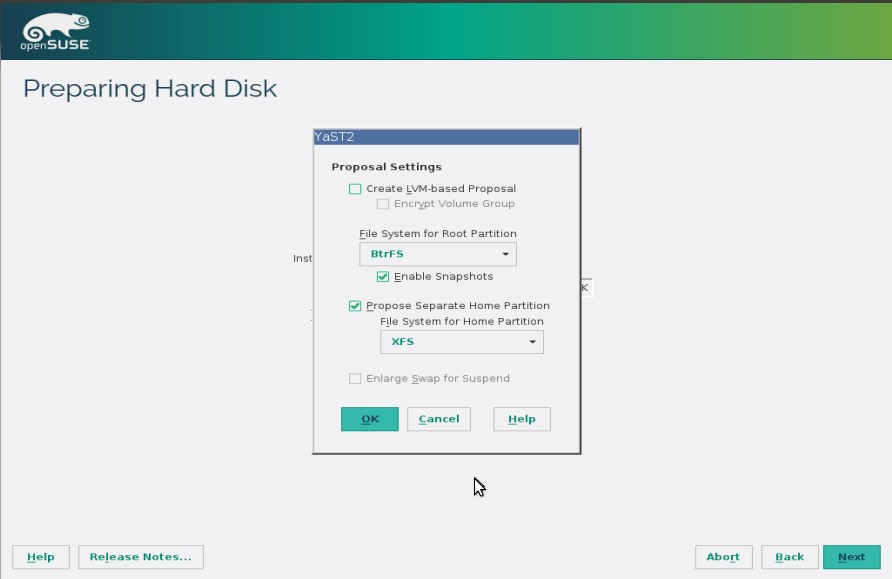 Define the Root file system type and select the option if you want separate home partition with its file system type.
Once you are done with Partitions , Click on Next
Step:6 Select the Time Zone with respect to region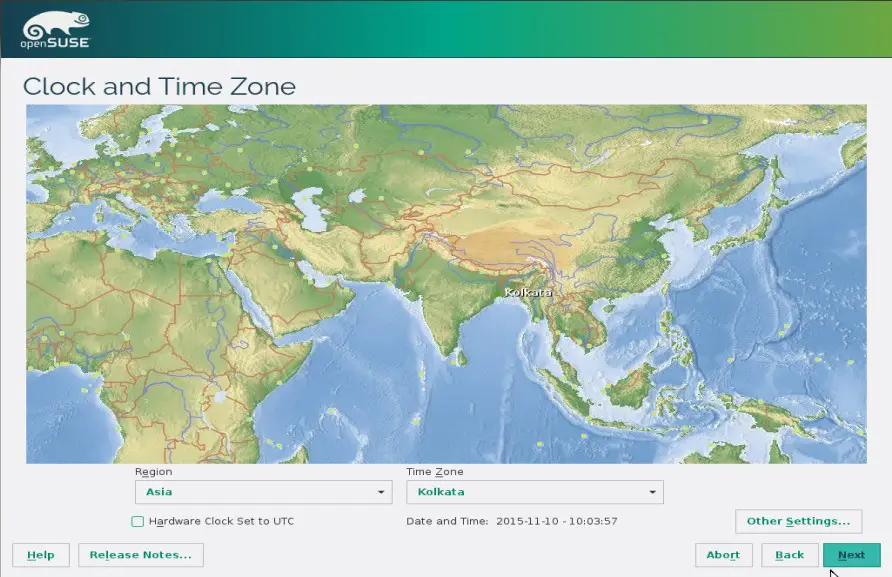 click on Next…
Step:7 Select your Desktop ( GNOME or KDE )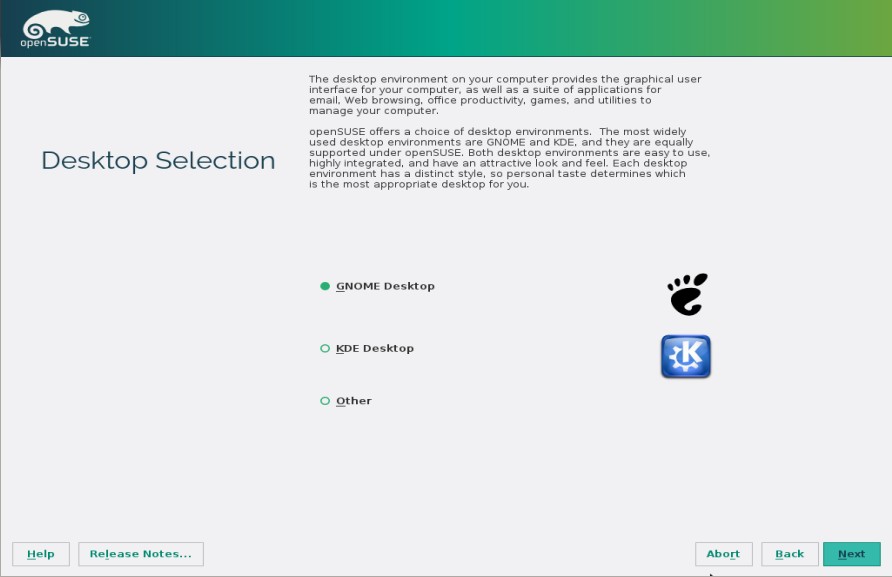 click on Next.
Step:8 Create a System User.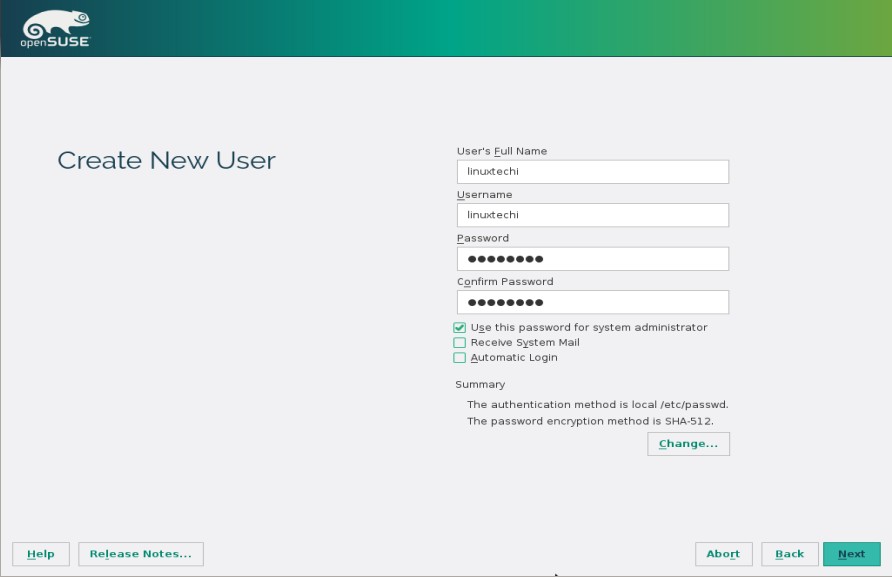 Click On Next.
Step:9 Verify the Changes & click on Install.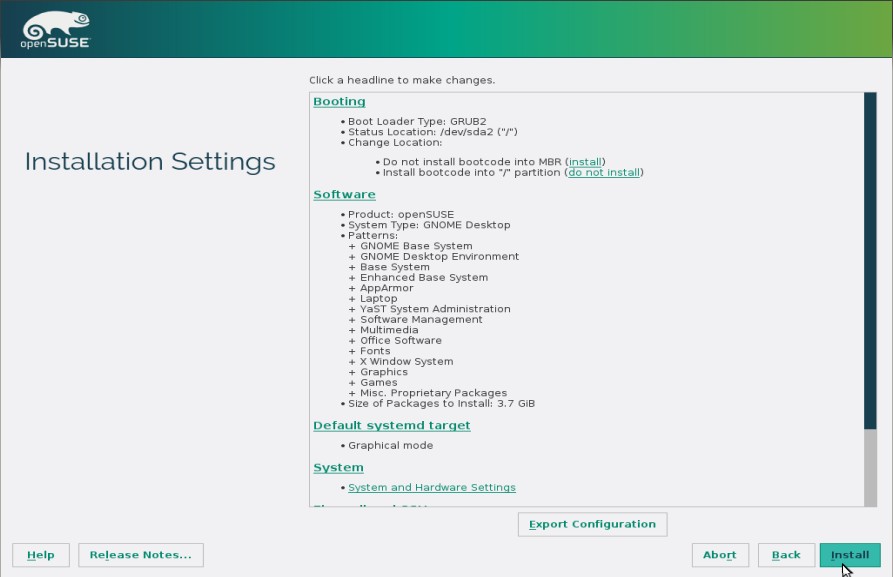 Confirm installation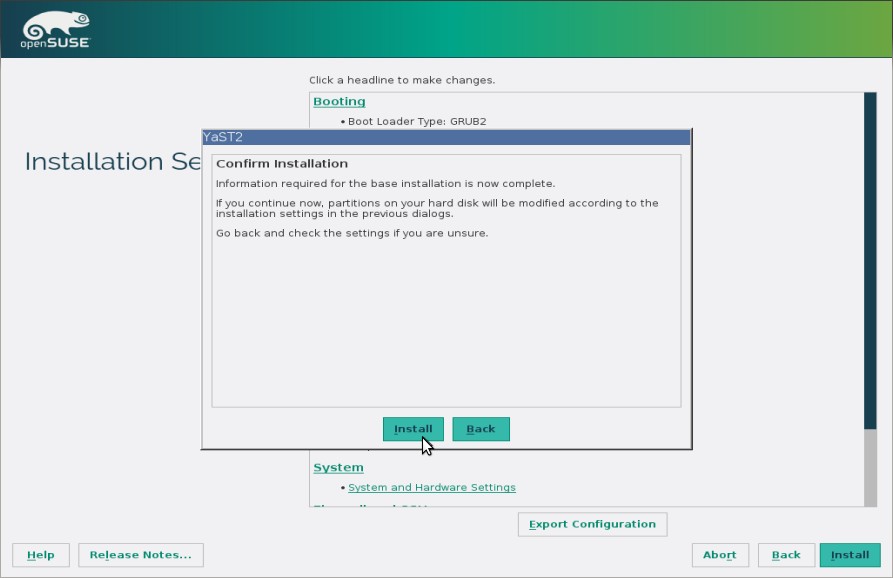 Step:10 When we click on Install , then installation will start.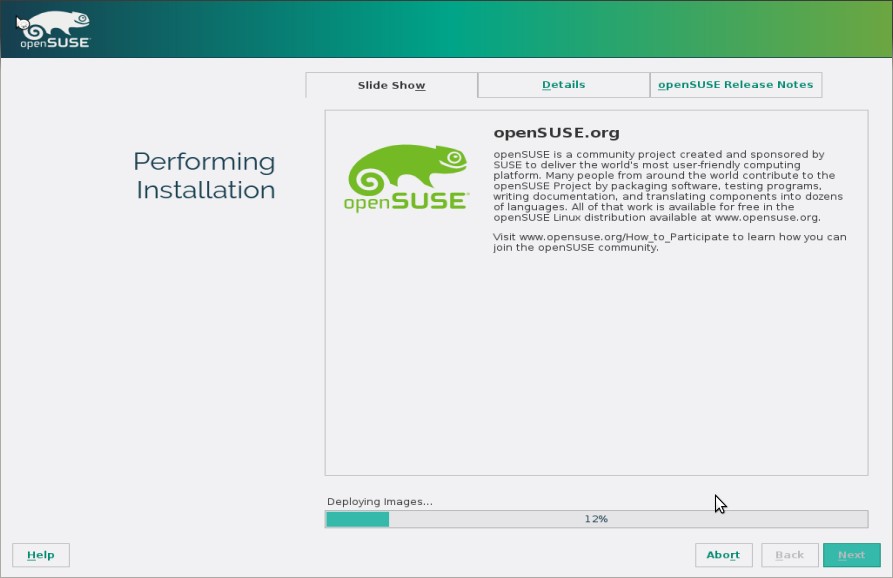 Once the installation is completed , System will be rebooted automatically.
Step:11 Login Screen After Installation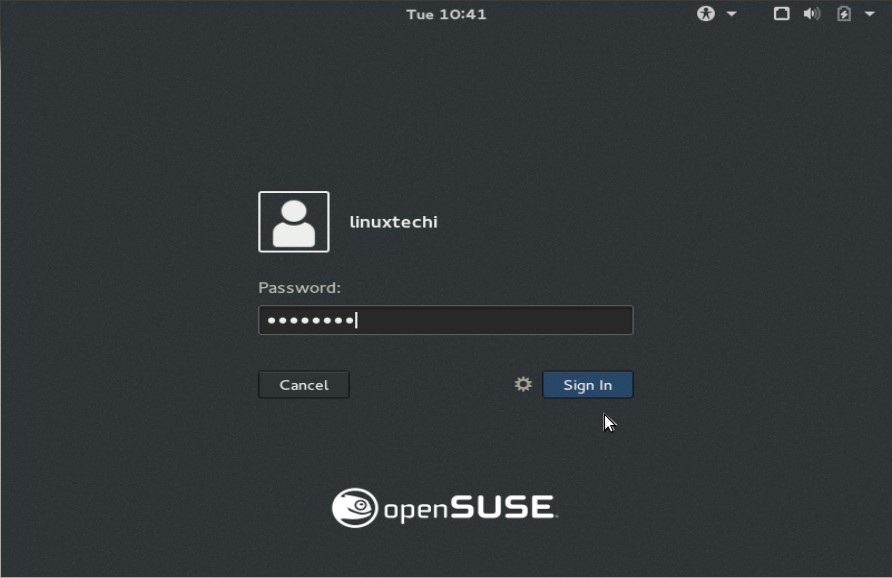 Use the same user and its credentials that we have created during the installation.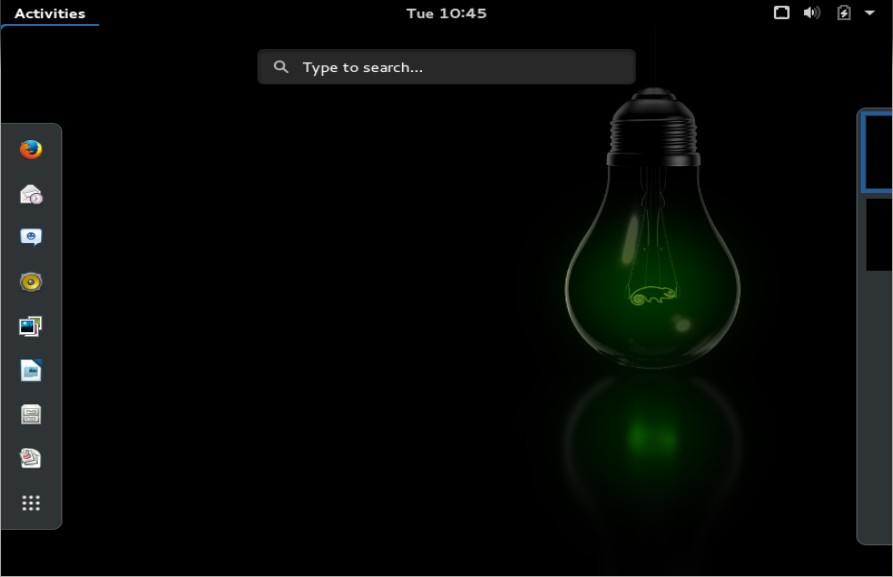 Installation of OpenSUSE Leap 42.1 is completed. Hope you like the installation Steps.