Ubuntu has released its latest version Ubuntu 15.10 code name as "Wily Werewolf" on 22nd Oct 2015. As this version is not LTS, so support will be provided only for 9 months.
Some of its newly improved features are listed below :
New Kernel 4.2 is included in this release.
Libreoffice 5.0.2 brings lot of improvements
Firefox is updated to its latest version Firefox 41
Chromium 45
Nautilus 3.14.2
Fixed small fixes of Unity 7.3.3 in this release.
New version of OpenStack "Liberty" is also introduced in this version
In this post we discuss how to install Ubuntu 15.10 on our laptop or desktop.
Step:1 Download Ubuntu 15.10 ISO file from its Official Site.
To download Ubuntu 15.10 go to its office site "http://www.ubuntu.com/download/desktop" and download as per your system architecture.

Now make a bootable drive either on USB or CD-ROM / DVD
Step:2 Boot the system with bootable drive.
When we boot the machine with bootable drive, following windows will appear.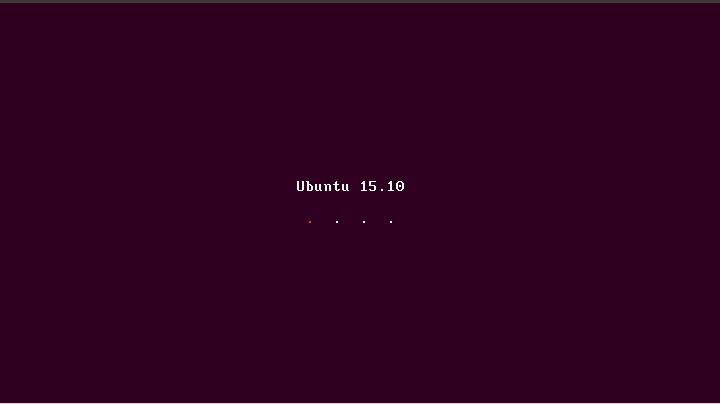 Step:3 Click on "Install Ubuntu"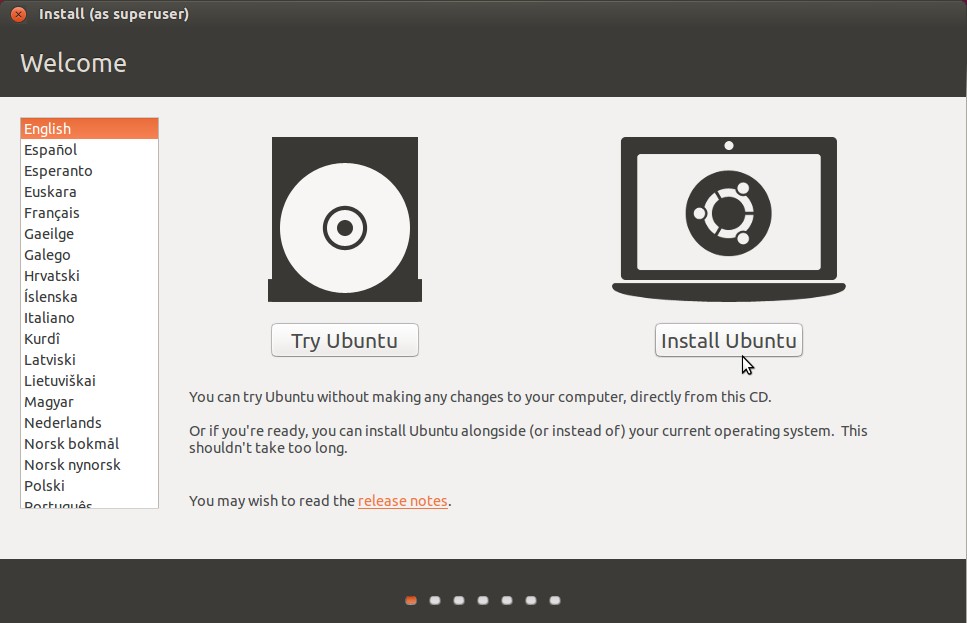 In the nextstep it will check whether system has enough free space, connected to Internet & power is plugged in.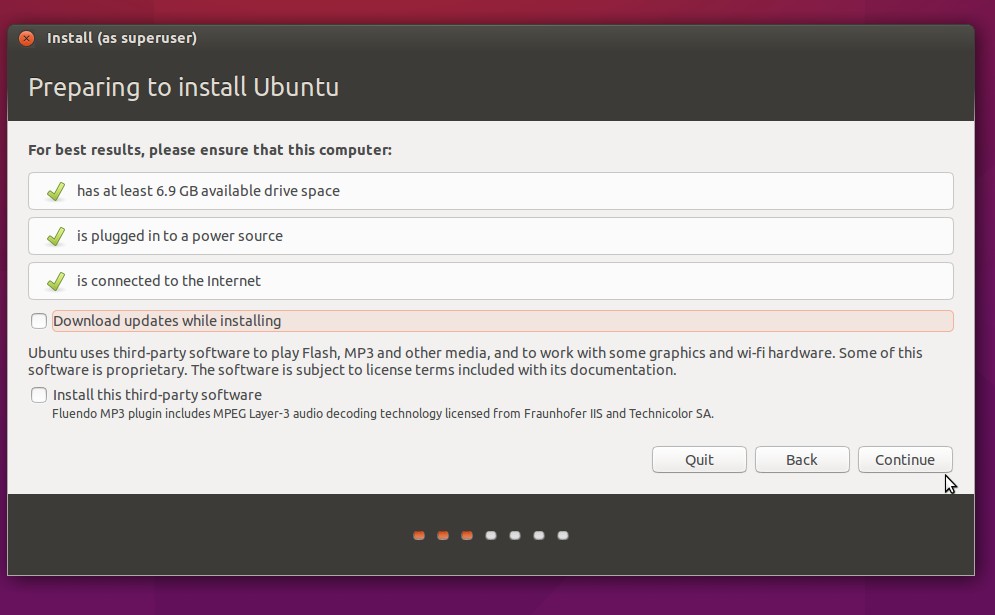 Click on "Continue"
Step:4 Now partition your disk, for that there are two ways
( 1) Let the Operating System to create the partition – OS will be automatically created partition depending on the disk size.
( 2) Create your own partition.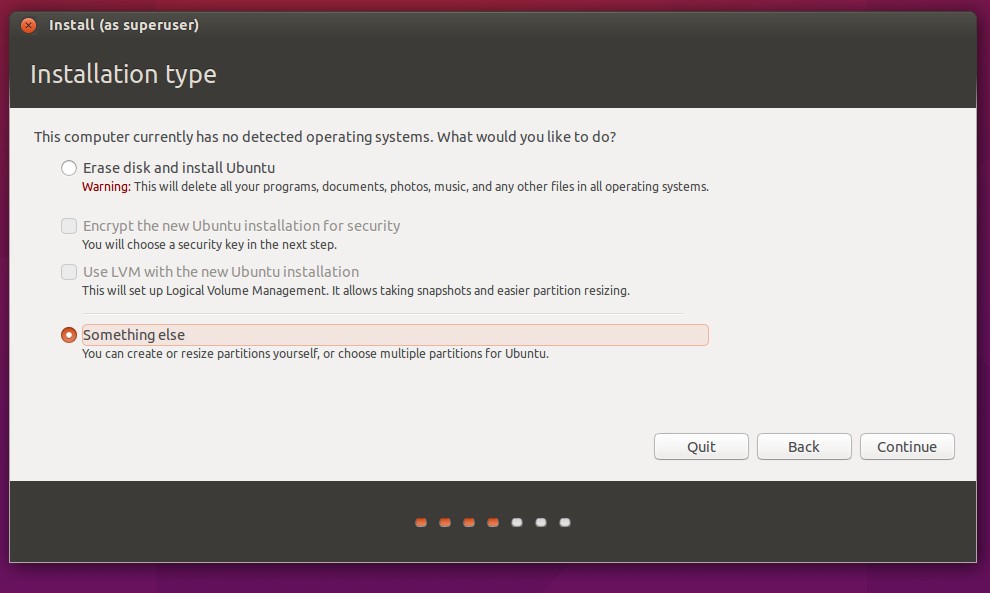 In my case i am creating own partition , i am using around 62 GB disk.
EFI Partition – 650 MB (only if you use UEFI)
/(root) – 30 GB ( Formatted as EXT4 journaling file system )
 /var – 10 GB ( Formatted as EXT4 journaling file system )
 Swap Partition – double of RAM ( 2 GB in my case )
 /home – 20 GB – ( Formatted as EXT4 journaling file system )
Note : These partition will subjected to change according to your disk size.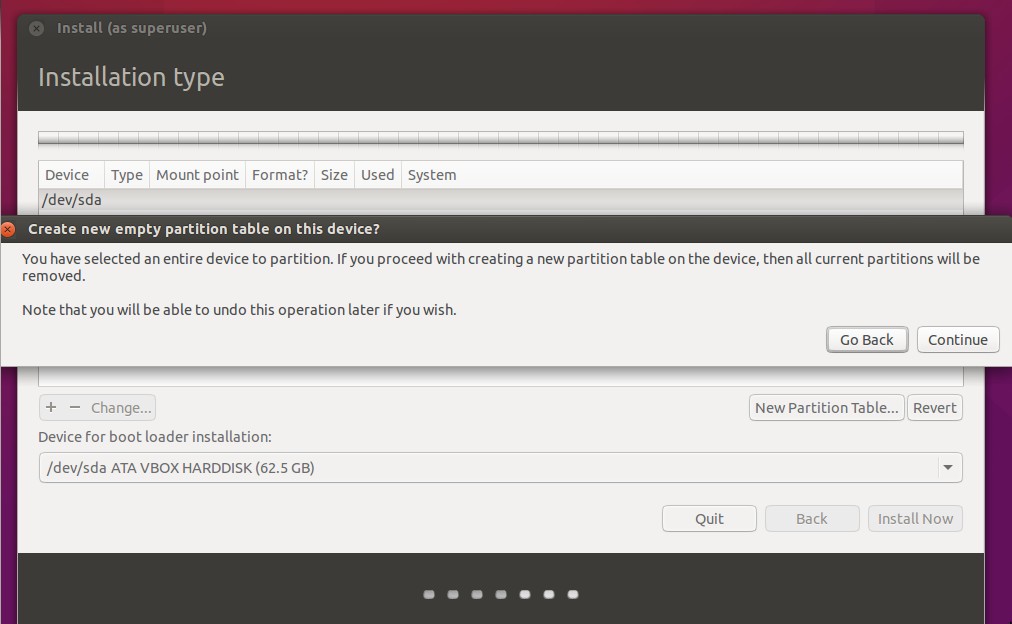 Click On "New Partition Table…" it will display the Warning Message as shown above.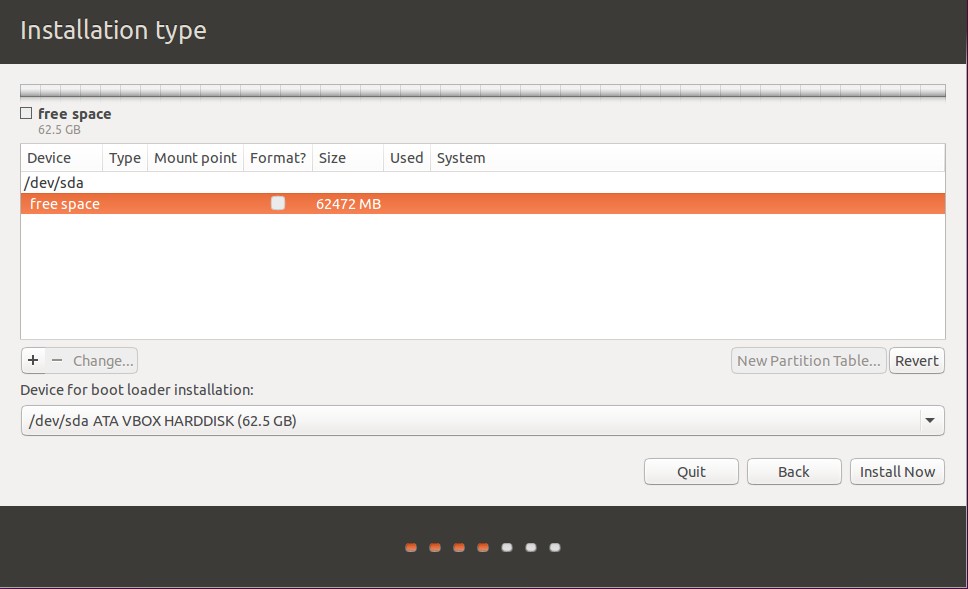 Click on "+" symbol and create the partitions.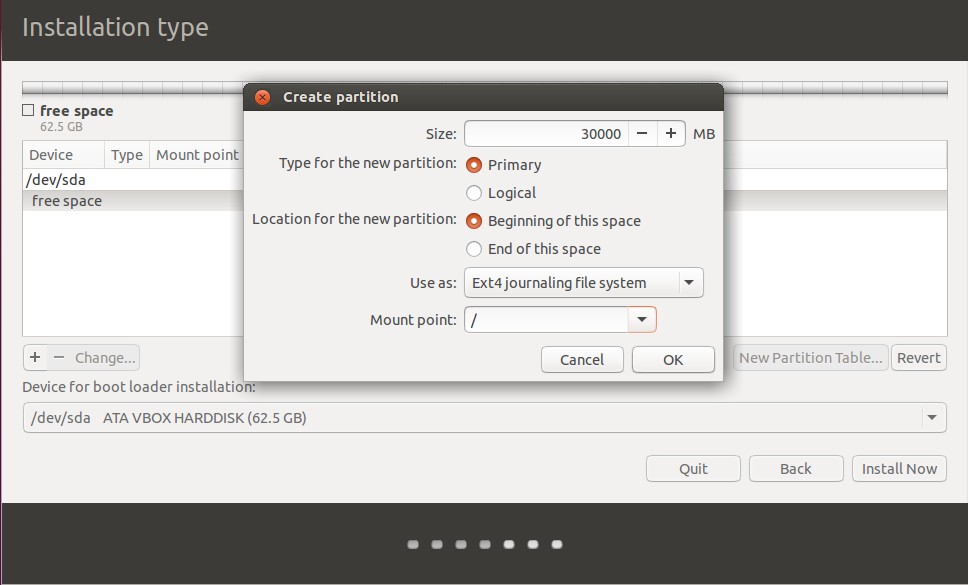 Click on OK, and repeat the same step for /var and /home partition.
Create Swap Partition :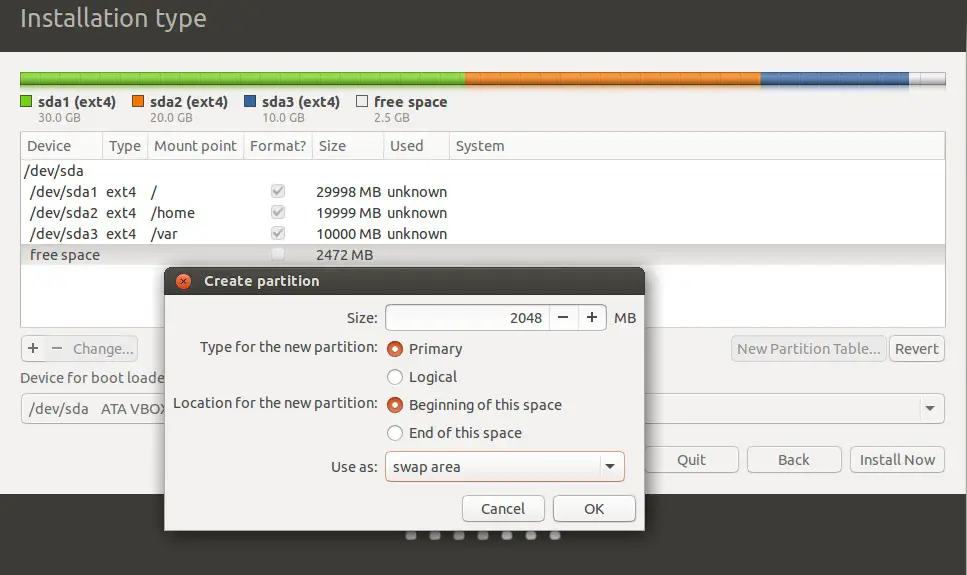 Our Final Partition Scheme will look like below: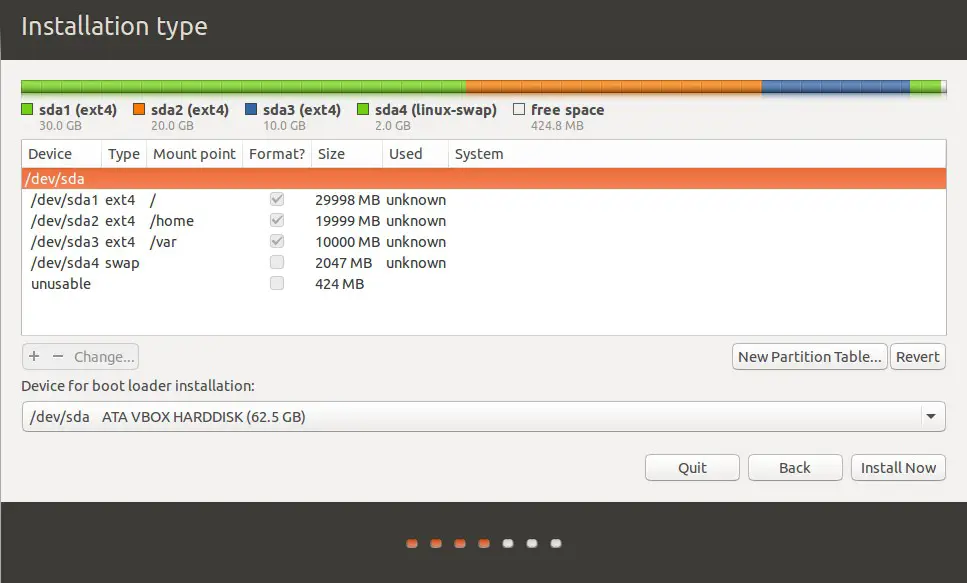 Click On "Install Now"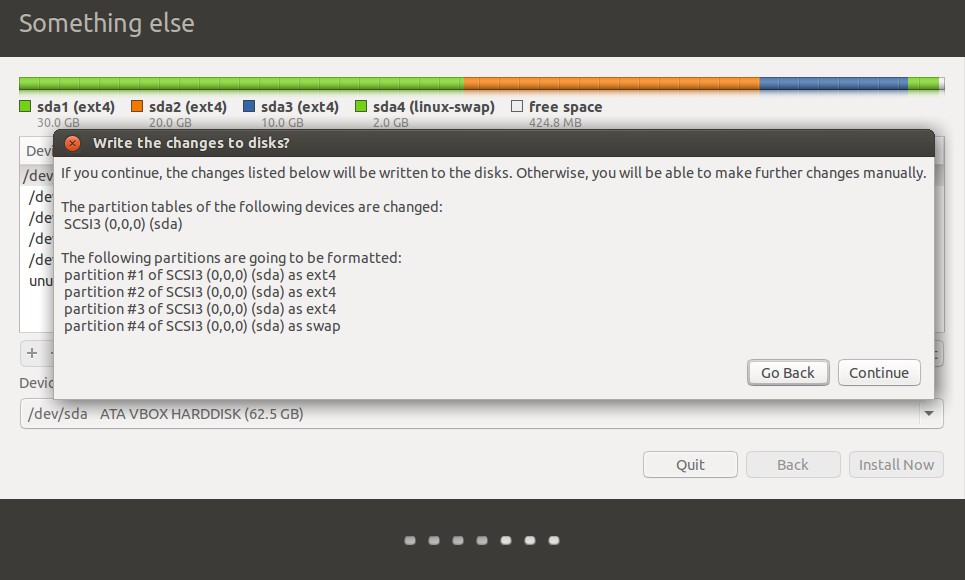 Click on Continue…
Step:5 Set the time zone for the Clock.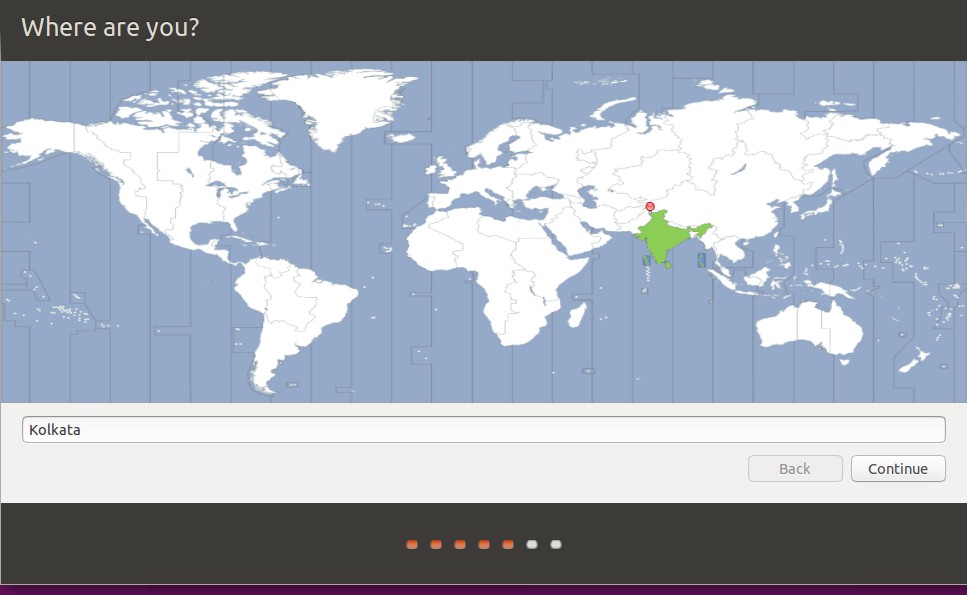 Click on Continue….
Step:6 Define the language as per your setup.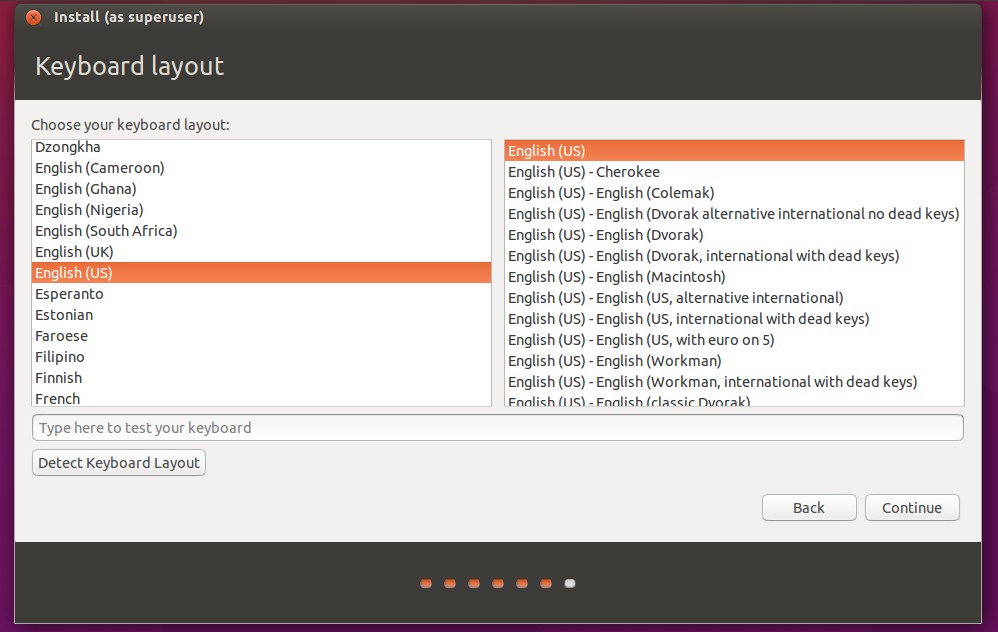 Click on Continue…
Step:7 In this step we will define the followings :
Define the System's Hostname
Define the Name of user that will be used after installation
Define the password for the user.
Set the option "Require my password on Log in"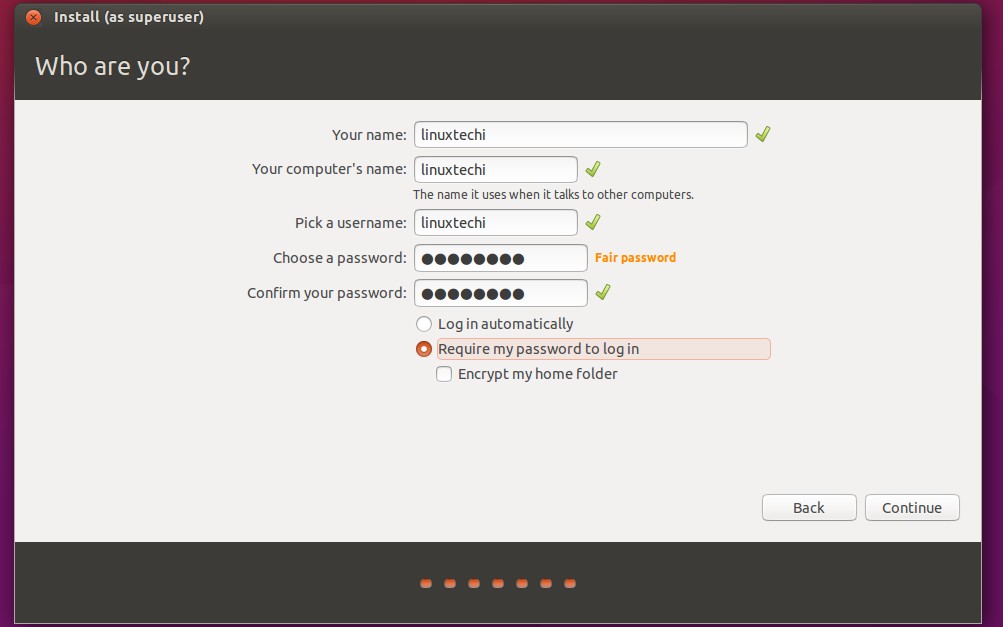 Click on Continue….
Step:8 Installation is in Progress as shown below
When we click on Continue in above step then installation will start.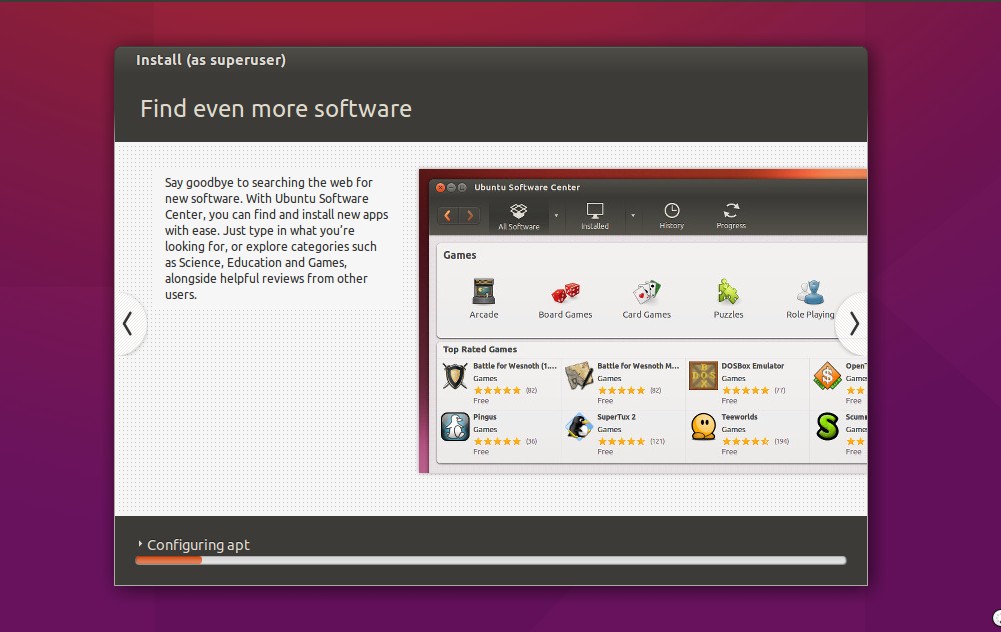 When the Installation is completed, we need to take reboot.
Step:9 Reboot the System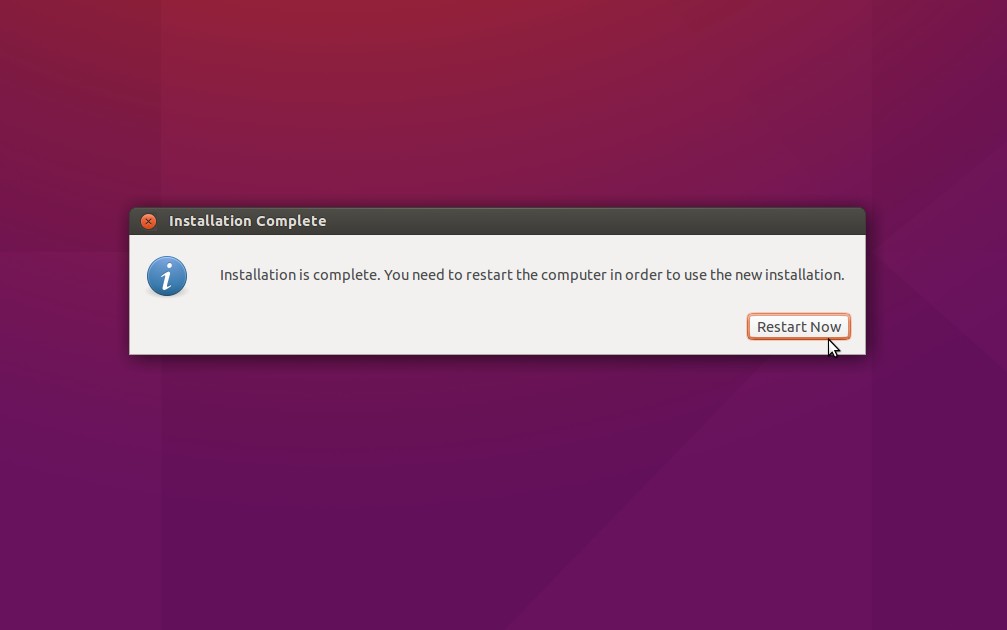 Step:10 Now Login to the System using the credentials that we set in above steps.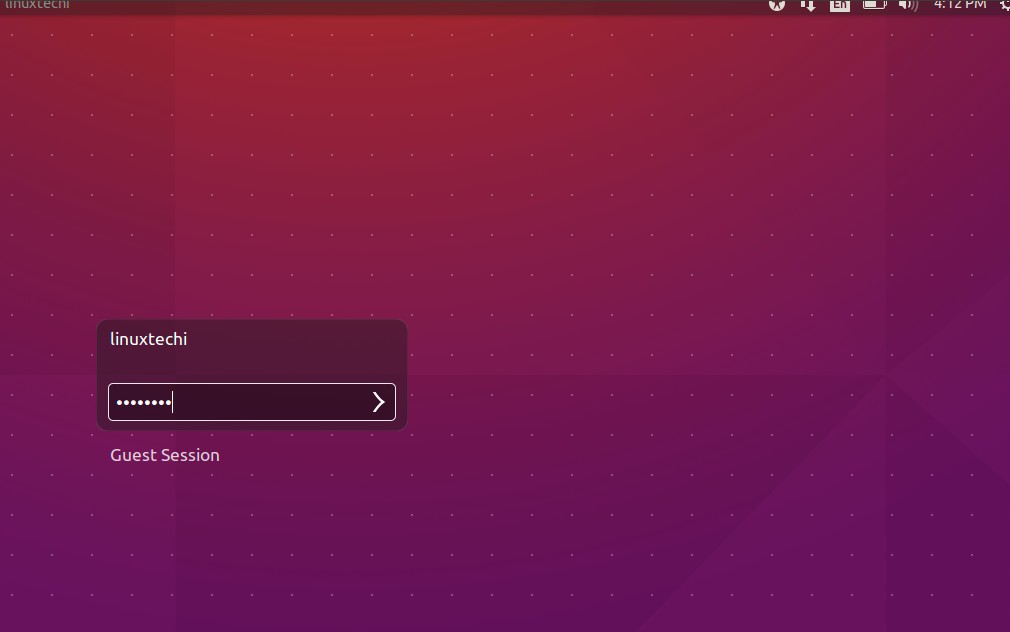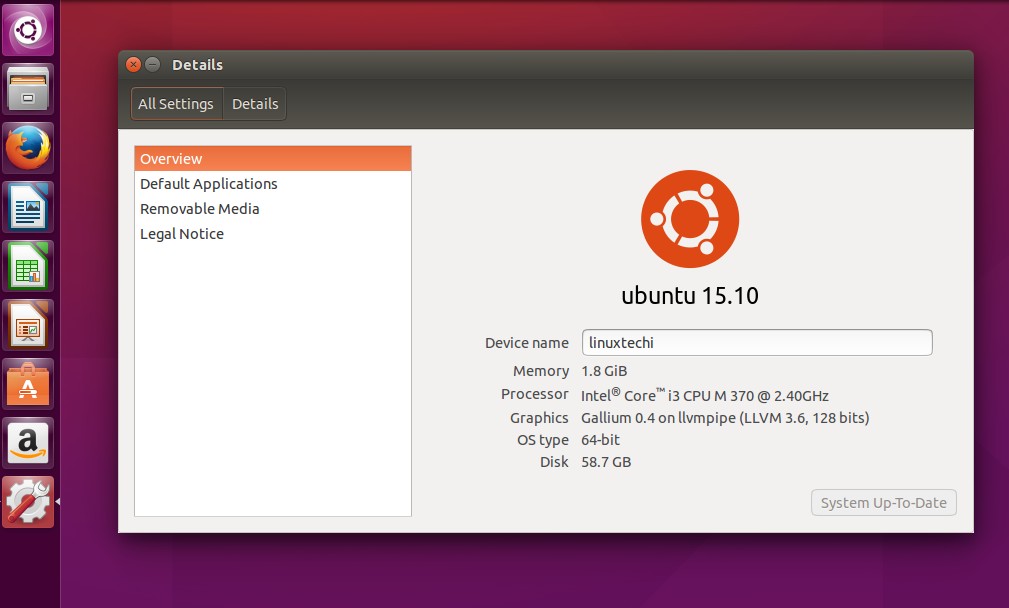 Installation of Ubuntu 15.10 is completed, enjoy and explore it.