The Fedora Project has recently released stable version of Fedora 25. Fedora 25 comes in three Edition : Workstation ( Desktop Level Operating System) , Server Edition ( Server level Operating system) and Fedora Atomic ( Cloud image that can be used in public and private cloud).
Some of the noticeable changes in Fedora 25 workstation are listed below :
Introduction of most awaited Wayland Display Server
GNOME 3.22
Latest version of Linux Kernel 4.8
Unicode 9.0
Improvement in Flatpak– Fedora 25 allows developers to install , remove and update flatpak in user friendly way.
Introduction of latest version of Docker 1.12 ( Docker uses the container technology and allows us to run our application inside containers)
Latest version of Server side javascript engine Node.js 6.5
In this article we will discuss on how to install Fedora 25 workstation on your laptop or desktop.
Step:1 Download Fedora 25 Workstation ISO File
Download the Fedora 25 Workstation ISO file from its official site depending on your system architecture
https://getfedora.org/en/workstation/download/
Burn the downloaded ISO file either into USB drive or DVD and make it bootable.
Now boot your system with bootable USB drive or DVD.
Step:2 Select the First option "Start Fedora Workstation-Live 25"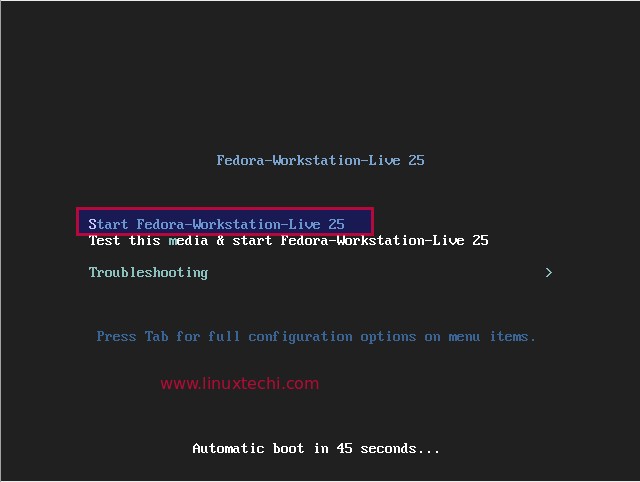 In the Next screen Click on "Live System User"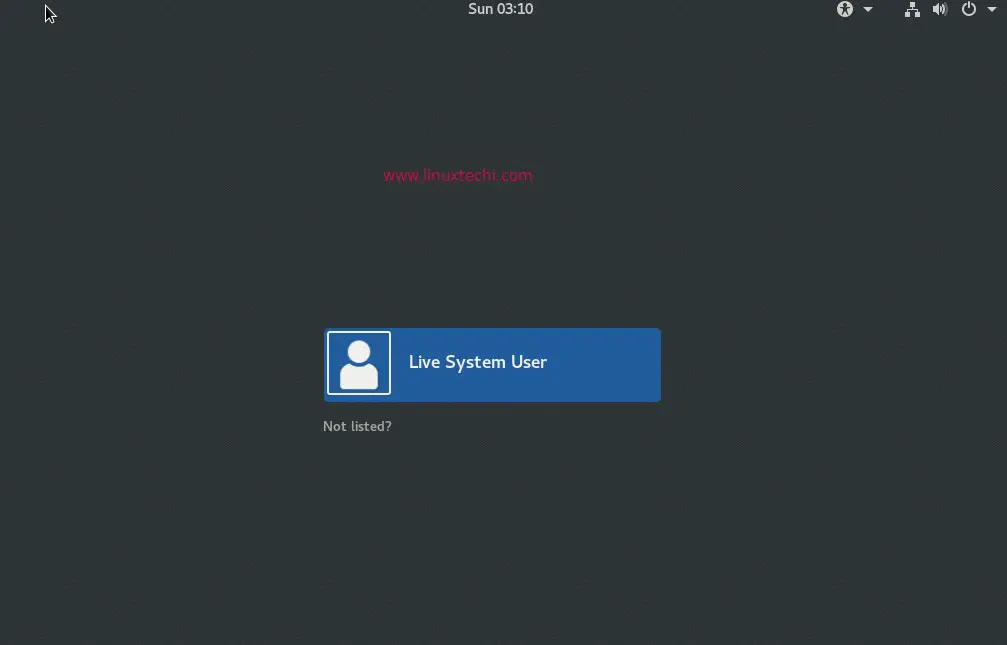 Step:3 Select the Option "Install to Hard Drive"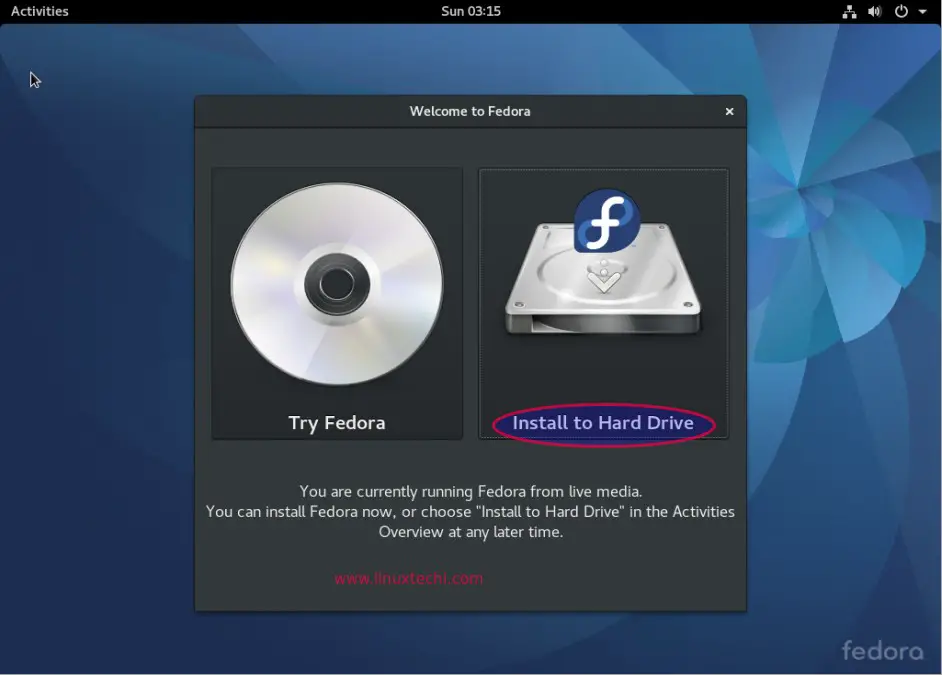 In the next window select the Language that you want to use during the installation.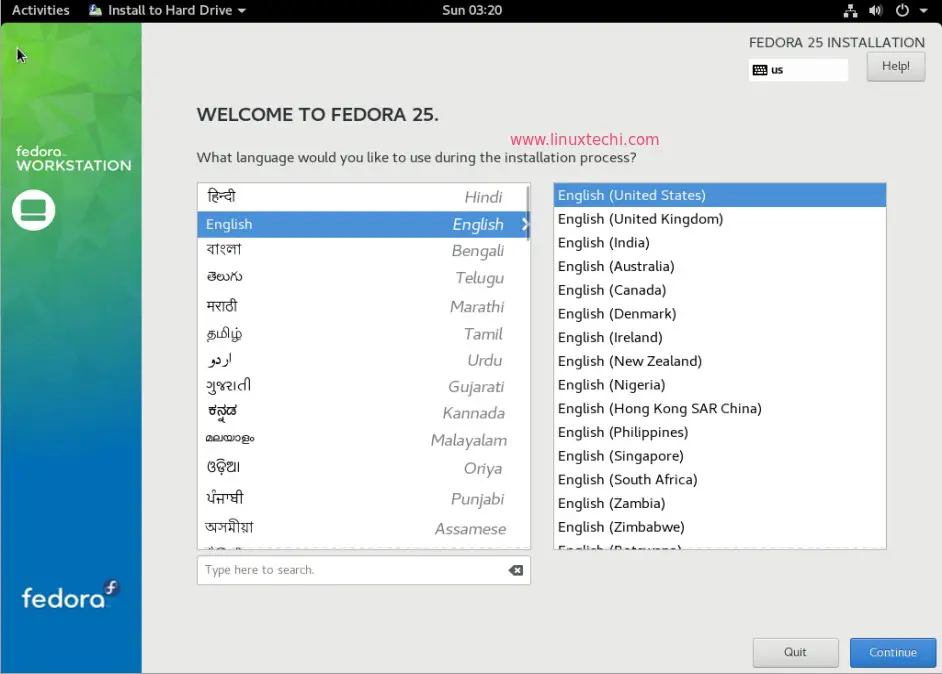 Click on Continue
Step:4 Prepare Installation Summary for your System
In this step we can change the time zone and Configure Networking and Hostname, though i am not touching these parameters as these can be easily configured after the installation.
The most important task is to define the partition scheme for your system. There are two options for this either allows the installer t create partition table automatically or define our customize partition table manually.
Click on "Installation Destination"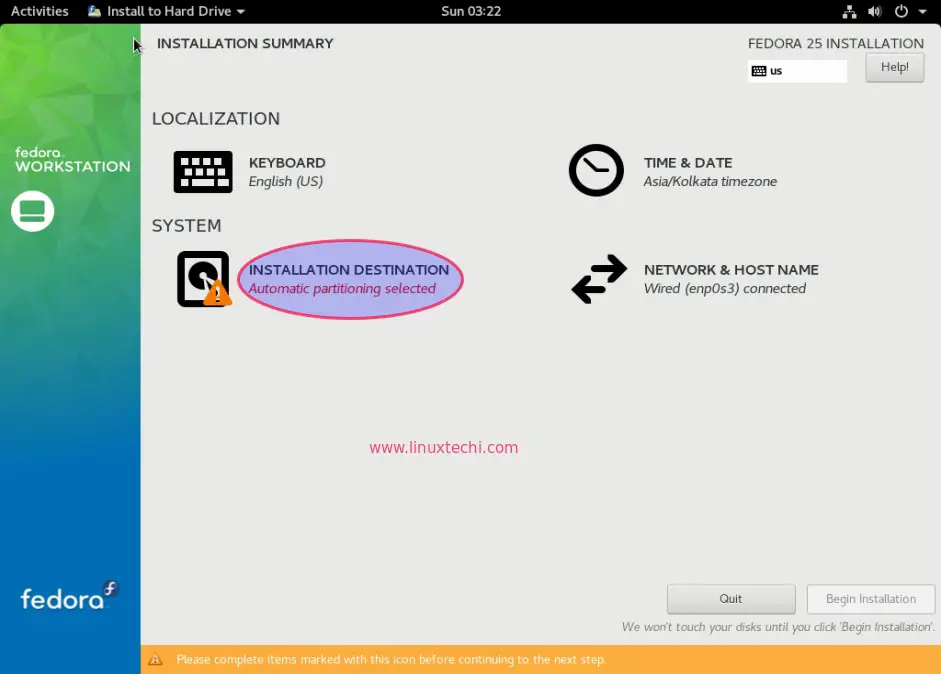 As i am going to create my own customize partition table, Select the option "I will Configure Partitioning" and then click on "Done"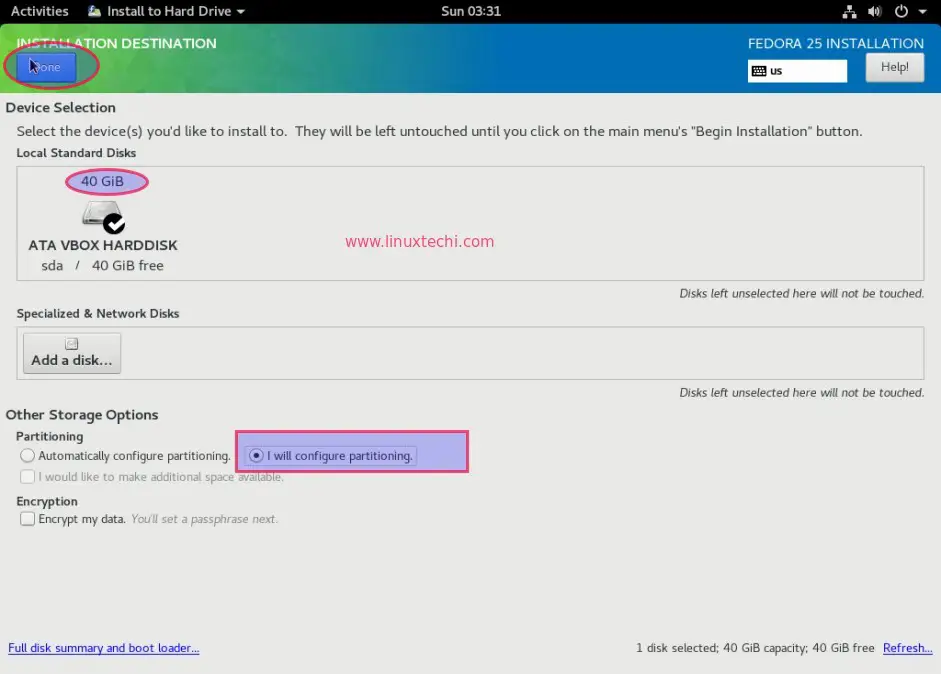 Next Window will look like below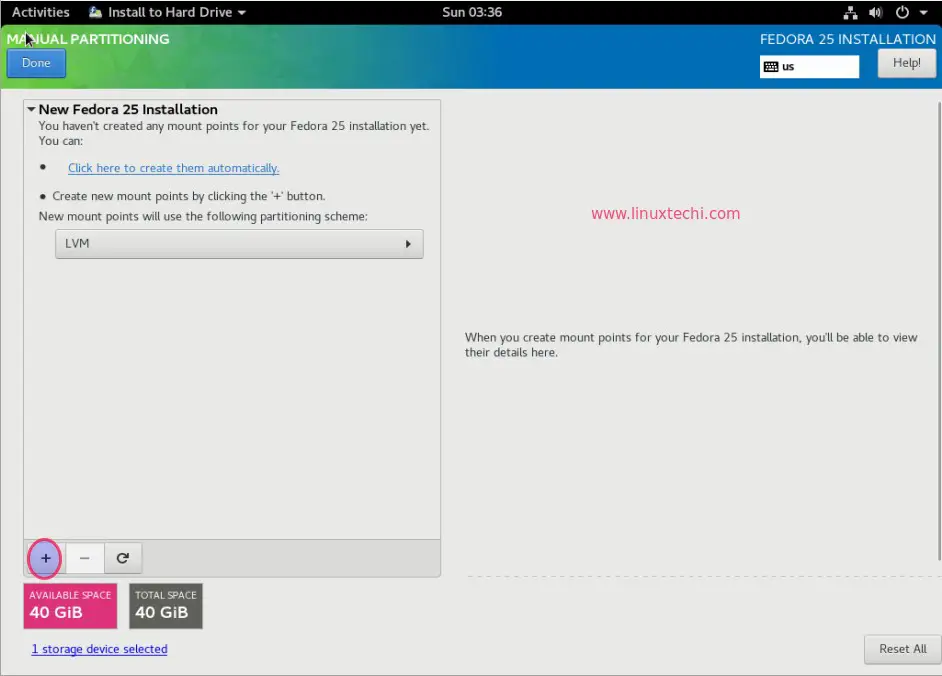 In my case i have 40 GB available Disk Space, i will create following partitions :
/boot = 500 MB ( ext4 file system)
/home = 20 GB ( ext4 file system )
/ = 15 GB ) ext4 file system )
swap = 4 GB
Size of above partitions may vary depending on your disk space.To Create Partition , Click On Plus symbol (+) as shown in above.
Let's first Create /boot Partition of 500 MB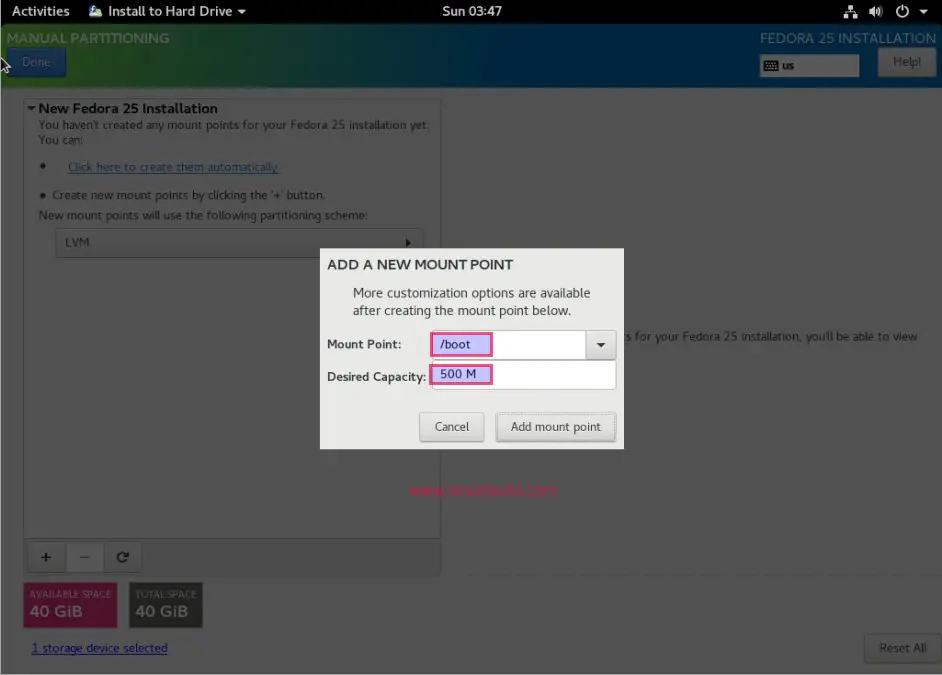 Click on 'Add mount point', By default file system will be formated as 'ext4'
Create /home partition of 20 GB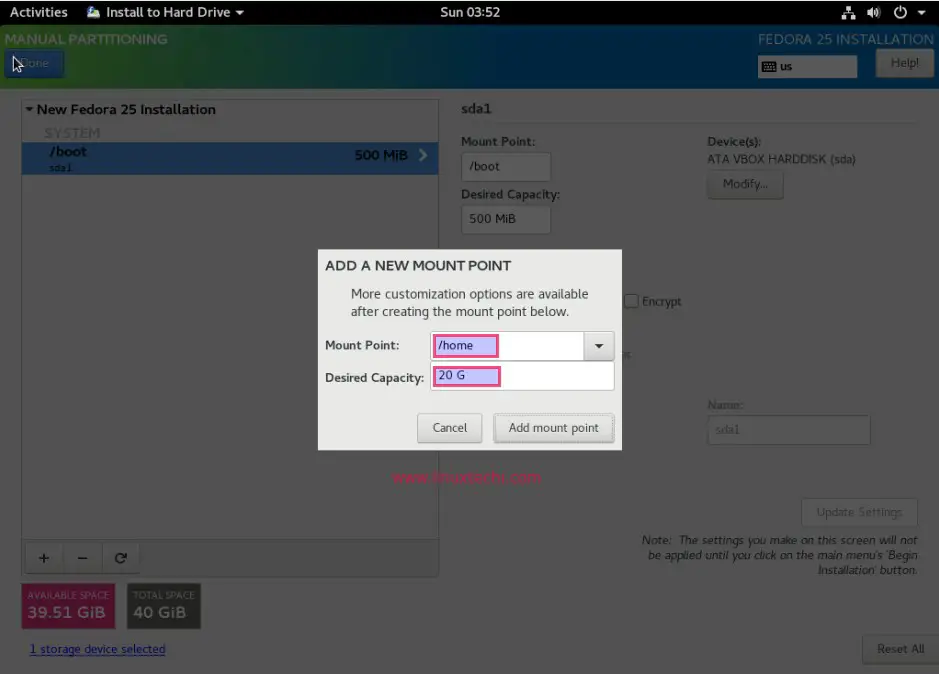 Click on Add mount point
As you can see below /home file system is created under fedora volume group and formated as ext4. Though you change the file system type and Volume group name as per requirement.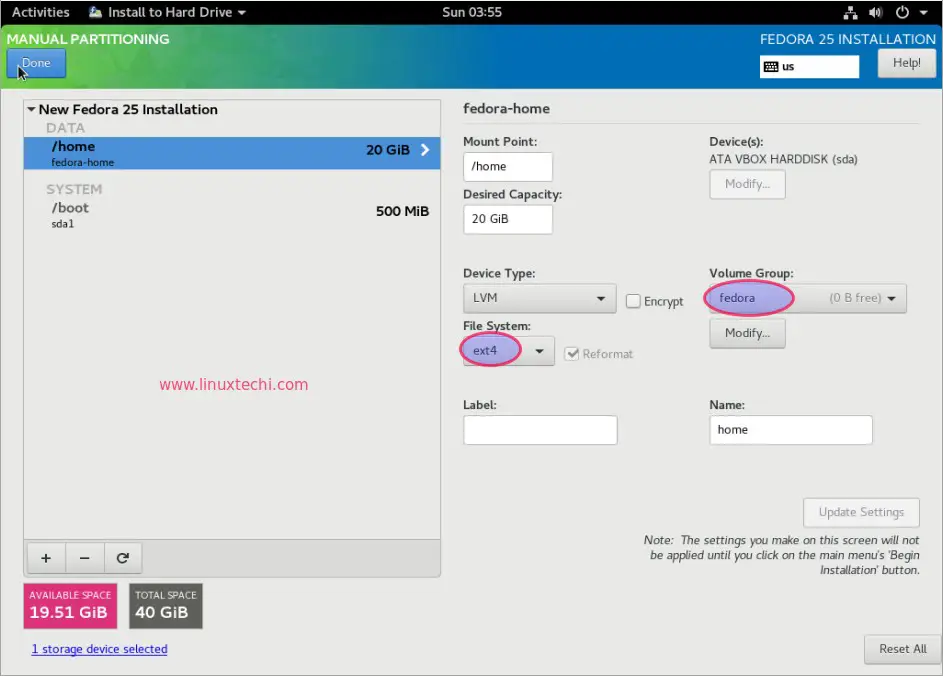 Similarly Create / partition of size 15 GB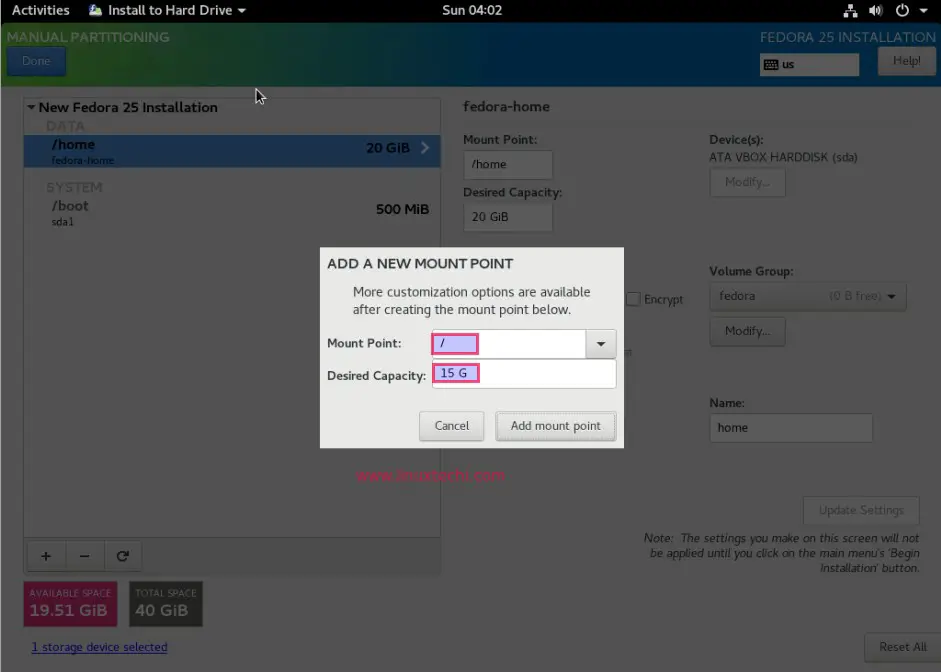 Create swap partition of size 4 GB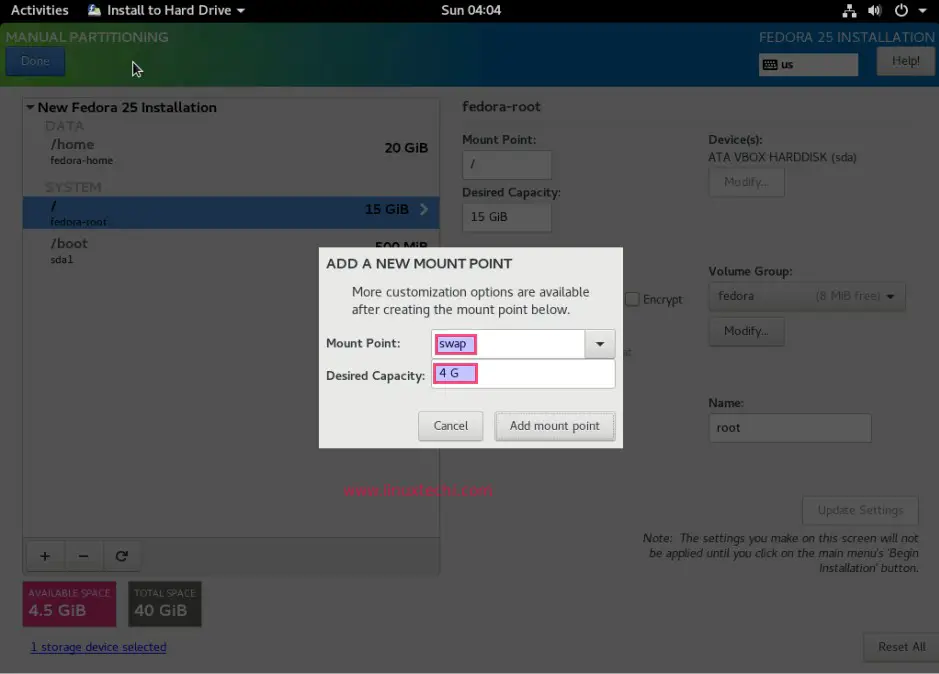 Once your are done with partition scheme, click on 'Done' to proceed further.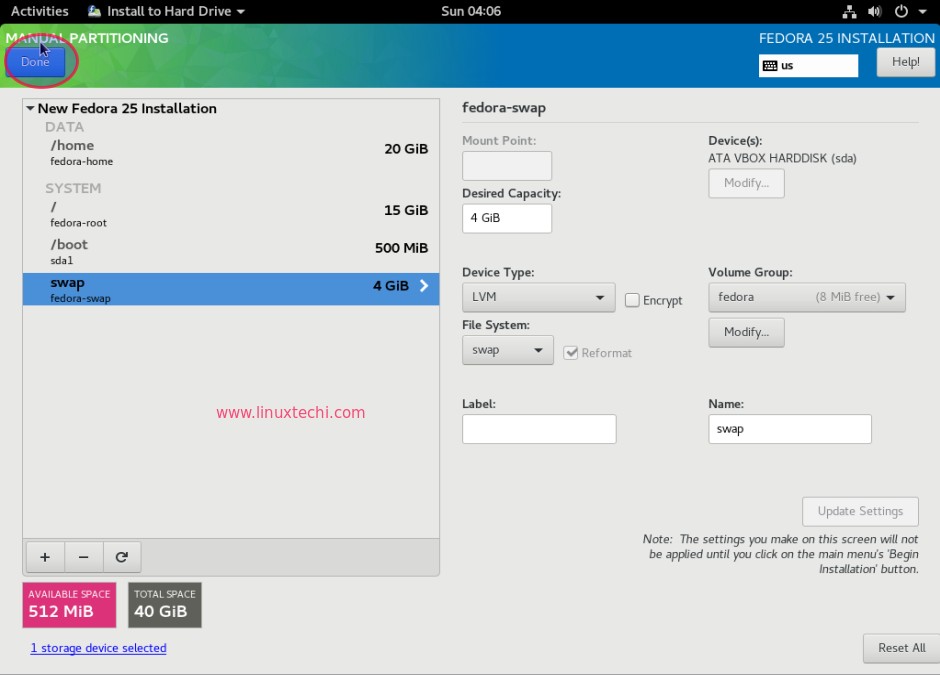 Click on "Accept Changes"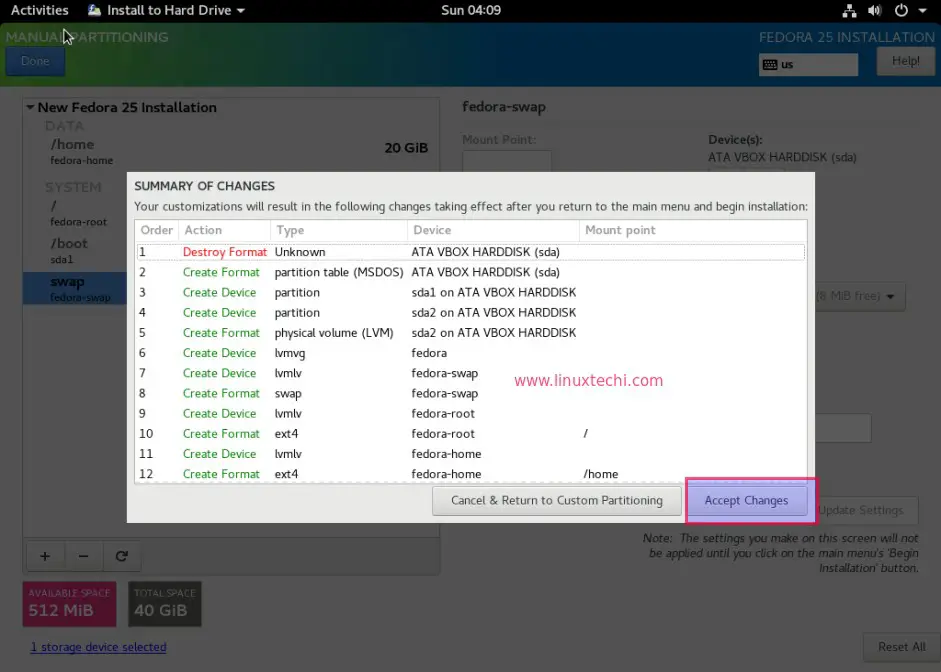 Step:5 To start the installation click on "Begin Installation" option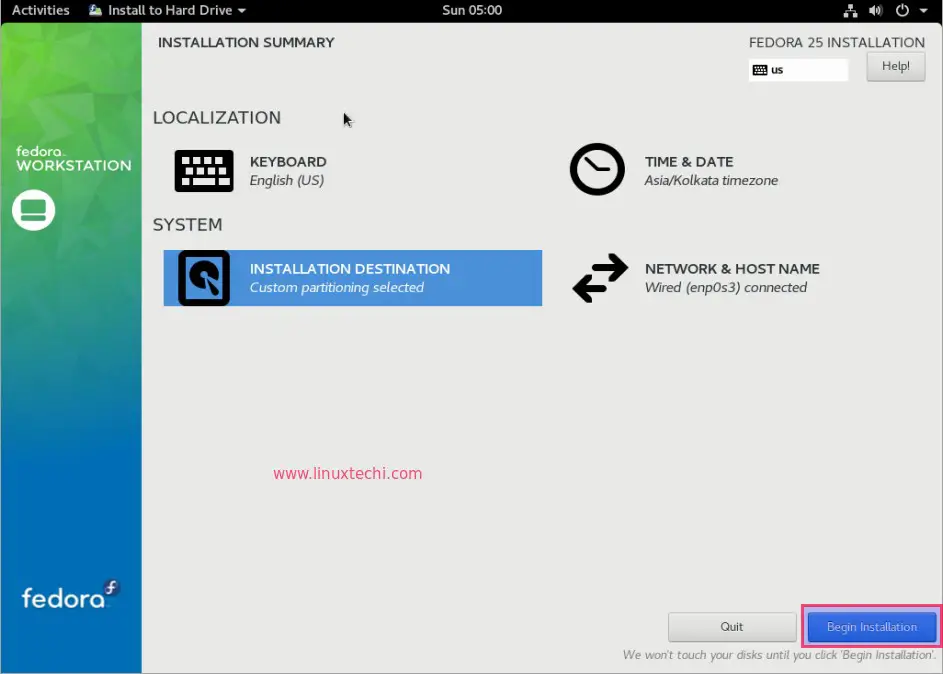 Step:6 Set the Root password during installation
When the installation starts, then installer gives an option to set root password for your system.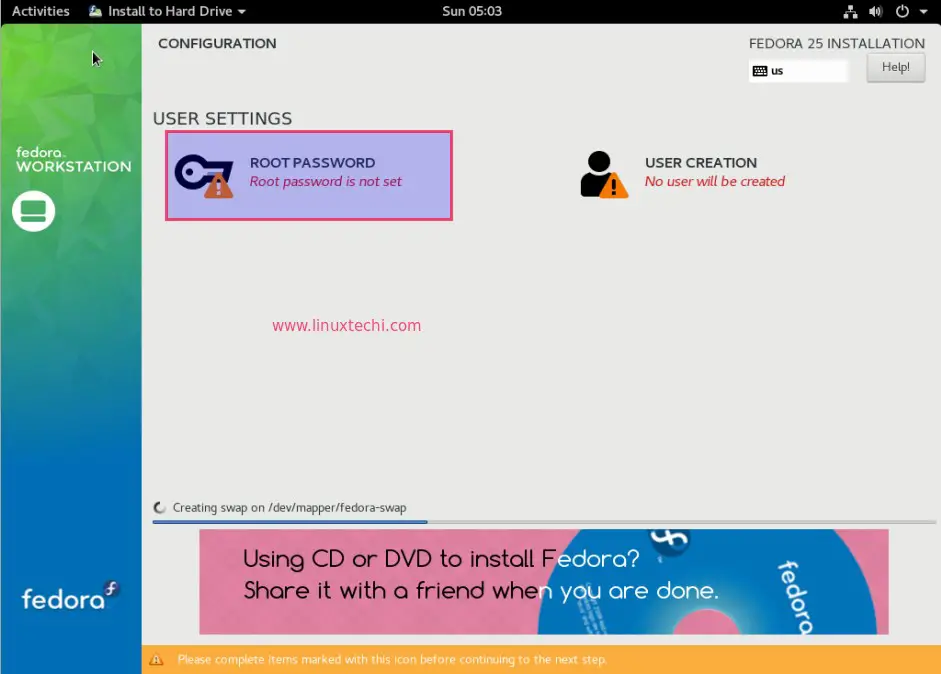 To Set the Root password , click on "ROOT PASSWORD" option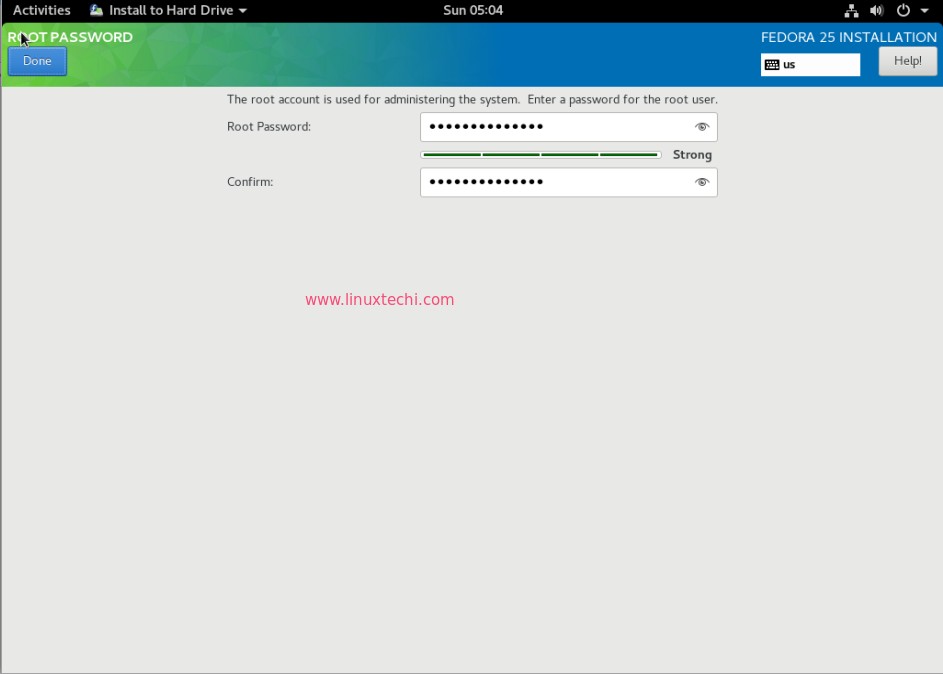 Click on Done
Step:7 Fedora 25 Workstation Installation Progress
As we can see Fedora 25 workstation installation is in progress, Once the Installation is completed, installer will ask us to reboot the System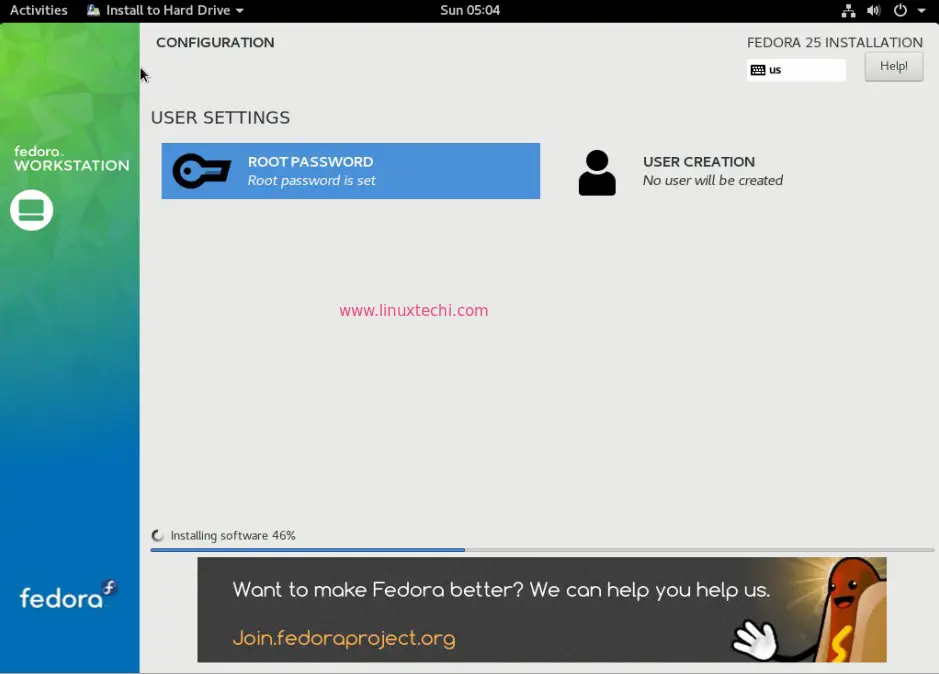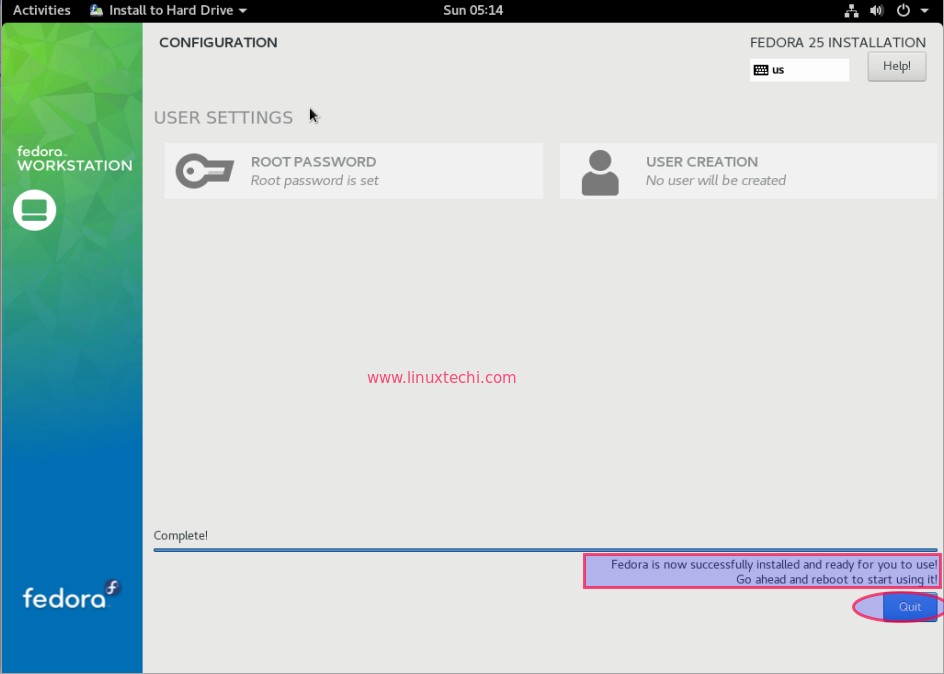 Now reboot your system.
Step:8 Create a User and Login to Your Fedora 25 Workstation
When the system will come up after reboot , then it will ask us to create local user.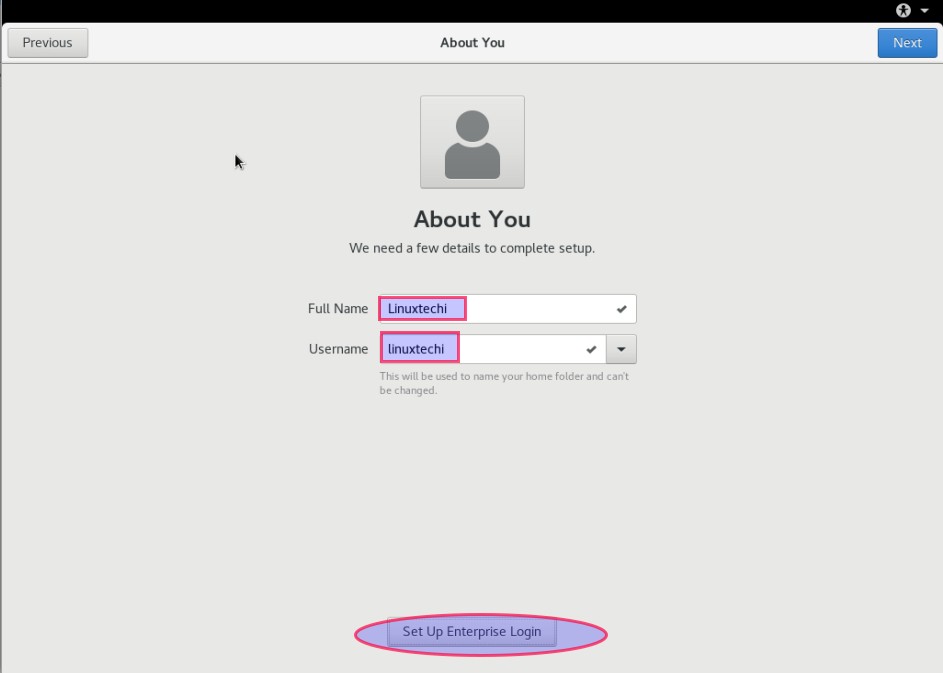 Click on Next.
Set the User password and Click on Next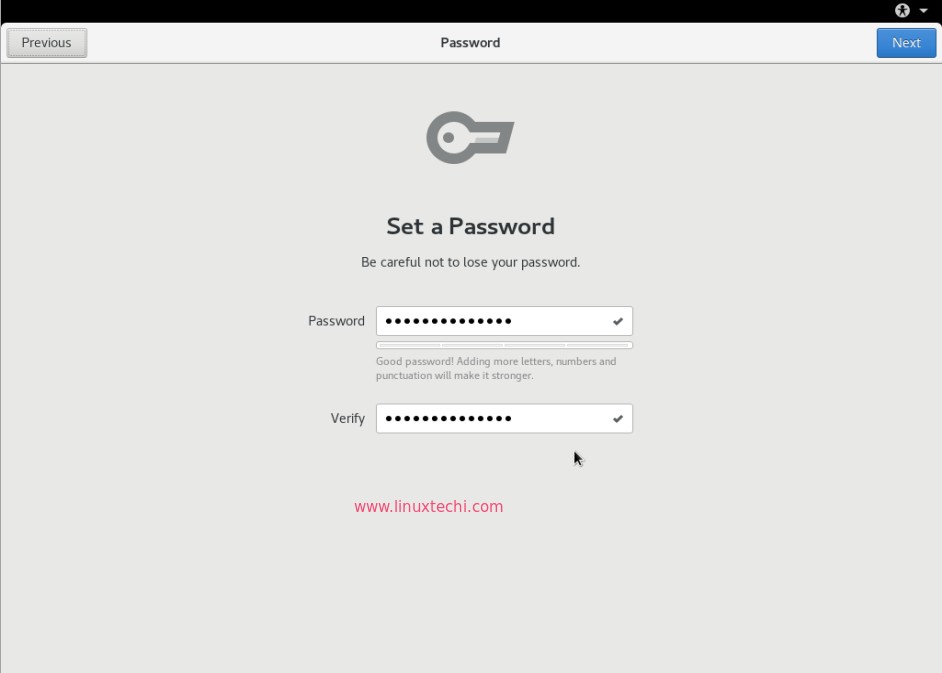 Fedora 25 workstation details after Installation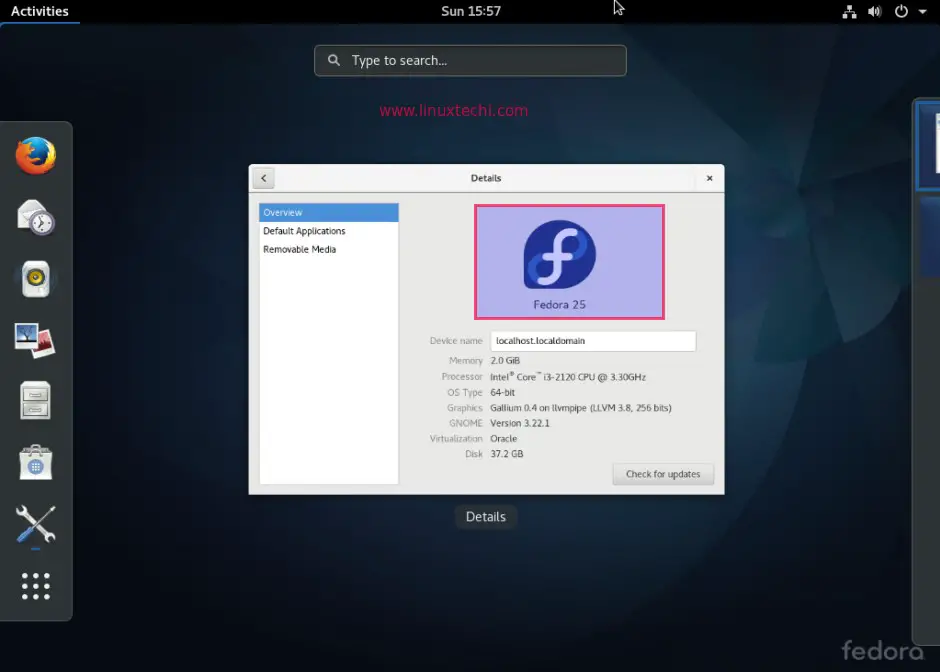 That's all for article. Fedora 25 Workstation installation is completed successfully. Enjoy and have fun with Fedora 25 🙂